Tillerson forced to stay at sanatorium after failing to make timely G20 hotel reservation
Published time: 17 Feb, 2017 11:23
Edited time: 18 Feb, 2017 14:03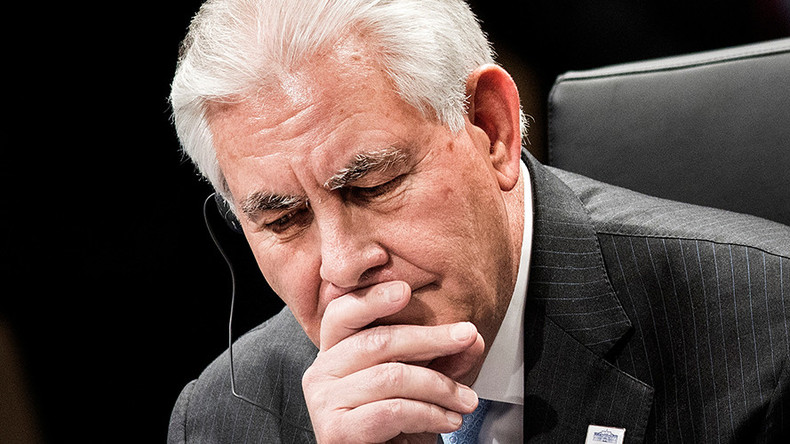 Rex Tillerson has learned the importance of reserving hotel rooms in advance, especially during G20 ministerial meetings, media report. The new secretary of state was forced to stay at a sanatorium 30 minutes from the event after waiting too long to book.
While the other world representatives are staying in the German city of Bonn, where the two-day G20 summit is being held, Tillerson is ensconced in a small village known for its hot springs, according to Bloomberg.
Instead of staying in a five-star hotel, he has found accommodation at a sanatorium – a facility that offers relaxation and health treatments, but has probably never hosted a US secretary of state on an official mission.
Tillerson had to resort to the unconventional lodging because all of Bonn's hotel rooms had been booked before his attendance at the summit was confirmed, according to Bloomberg.
Although the situation may be slightly embarrassing, it isn't all bad. The resort is said to offer spa treatments… along with a steady stream of elderly people in wheelchairs arriving to receive them.
Though Tillerson is staying half an hour from the other world leaders, his counterparts, including British Foreign Secretary Boris Johnson, have made the trek to visit him.
However, it remains unclear if Tillerson and Johnson held their talks while receiving massages or any other kind of spa treatment.
The two-day G20 ministerial meeting is Tillerson's first trip abroad as secretary of state. State Department officials have stressed that he is using the trip to engage with the G20 and introduce himself to key allies.
Tillerson held several bilateral meetings on Thursday, including sit downs with the United Arab Emirates, Britain, Saudi Arabia, and Russia.