Danish man charged with ordering rape of 346 children in 'historic' livestream sex abuse case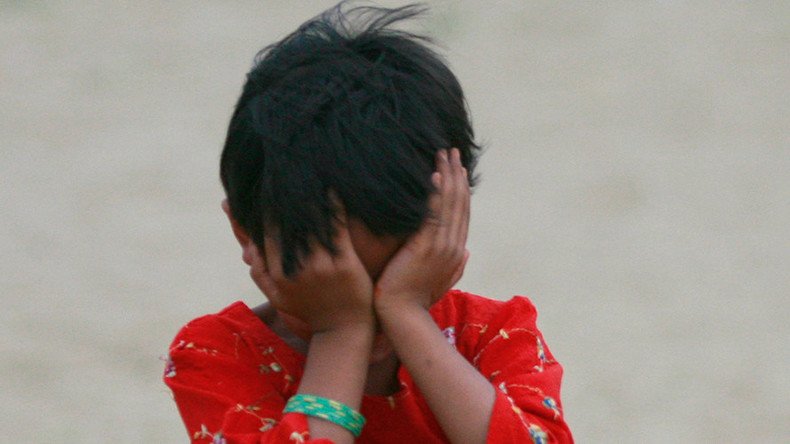 A 70-year-old Danish man has been charged with ordering numerous child rape and sex abuse livestreams from third-world countries, where each assault usually cost the predator no more than $40.
The man, who allegedly ordered sex abuse of children, predominantly Filipino, over the internet and had them streamed to his computer, was charged on Wednesday with 346 counts of participating in sexual assaults or rapes of minors.
He was arrested in Copenhagen's suburb of Brondby last February, and it took the prosecutors, in cooperation with cyber police, a whole year to collect and process all the evidence and to finally charge the suspect in this "historic scale case."
"As far as I know we've never had a case in the whole world in which one person is charged with so many assaults," Flemming Kaerside of the Danish National Police's Cyber Crime Center said, according to The Local.
The indictment is reportedly a massive 119-page document, depicting quite disturbing details of the alleged acts of sexual abuse.
The suspect allegedly paid quite a modest sums to adults – usually not more than 280 kroner (approx. $40) – to have children sexually abused. Some instances involved parents molesting their own children, while in other cases minors were forced to perform sexual acts on each other.
In one case, a four-year-old girl was violated by her mother on demand of the alleged predator, while in another, a three year-old-girl was forced to perform oral sex on a five-year-old girl.
The hearings will begin on 28th February in Glostrup court and a ruling on this appalling case is expected in June.
It's not the first time that pedophiles in Denmark have been caught not only 'collecting' child pornography, but actually 'ordering' it online. The main target for such predators are children from poor countries. It is, however, quite hard to provide evidence for such activities if perpetrators do not store recordings of sickening livestreams on their computers. In March 2015, ten people were arrested during investigation of a similar case, but nine of them were released almost immediately due to lack of evidence.
One of the trials, where a child abuse livestream connoisseur was actually convicted occurred in North Jutland in 2014. A man was sentenced to three-and-a-half years for ordering a number of rapes and assaults on Filipino children. The pedophile paid adults a sum between 20 and $40 to commit and livestream the crime.
You can share this story on social media: