Sex acts with boys were filmed at Danish asylum center, report reveals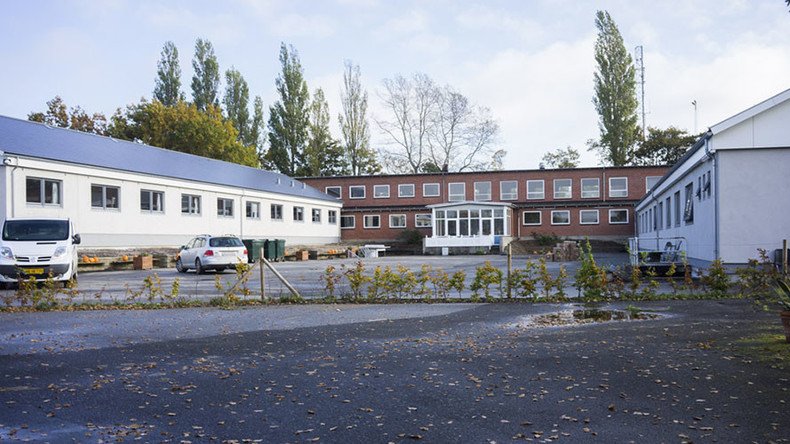 Denmark's Radio 24syv has disclosed harrowing details about the sex assault scandal at an asylum center for troubled children. Sexual acts were captured on video and photographed, and at least three officials reportedly knew for months what was happening.
The station reported that a female employee at the Børnecenter Tullebølle center had oral sex with at least one underage asylum seeker, as well as a full sexual intercourse with another boy. The acts were both photographed and recorded on tape, according to information obtained by the radio station, as cited by the Local.
Radio 24syv also got the police report that the local Langeland Municipality delivered to Funen Police in June. The municipality spoke about their suspicions in the letter, saying they believed a female employee at the center to be having sex with three underage boys.
Documents obtained by the radio station demonstrated that although the sex abuse claims were first reported last week, at least three high-placed municipal employees were aware of the situation in mid-June.
Langeland Mayor Bjarne Nielsen reportedly didn't know about the sexual assault claims, saying he will discuss with other municipal leaders to find out who was aware of the events and when.
It comes just after the local municipality dismissed the head of the Sisi Eibye asylum program. The woman who committed the alleged assaults was also removed from her post, Integration Minister Inger Støjberg told broadcaster DR.
Local police are set to look into the sexual assault claims, and say they "are taking this case very seriously."
"When one's role is to protect vulnerable children, this is a very serious allegation," spokesman Sten Skovgaard Larsen told Radio 24syv.
The Danish Immigration Authorities already announced they would shut the center down due to numerous incidents, not only the latest case. Last month, for instance, a massive brawl took place there. In August, five teenagers who fled the center were charged for sexual assaults – namely, groping and a rape. In July, another fight broke out, with up to 100 underage boys from the center taking part in it.
Scandals linked to female aid workers and asylum seekers have hit headlines rather often, with the latest of them – regarding volunteers at the 'Jungle' camp in Calais – having emerged in September. In most cases, female volunteers were accused of being involved in sexual relations with male refugees.
You can share this story on social media: