3rd suspect in Kim Jong-nam murder arrested in Malaysia - police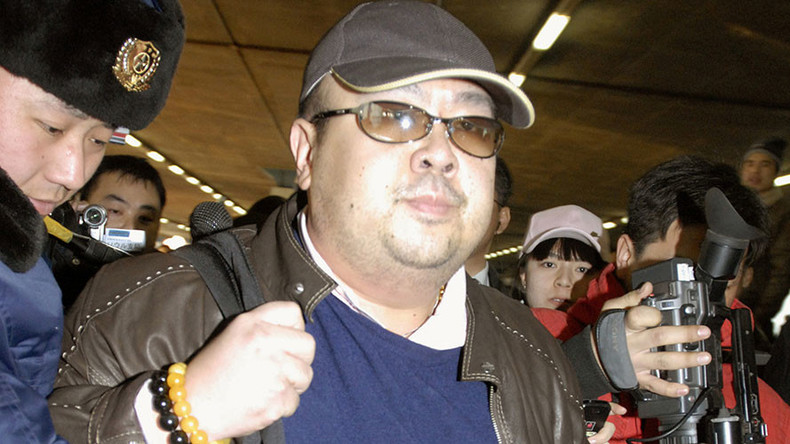 Malaysian authorities have arrested a third person in connection with the murder of Kim Jong-nam, the half-brother of North Korean leader Kim Jong-un.
The third arrest was confirmed by Malaysian police on Thursday.
"He was detained to facilitate investigations as he is the boyfriend of the second suspect," Selangor state police chief Abu Samah Mat told Reuters.
The second suspect was arrested earlier the same day. That arrest was confirmed by the Inspector-General of Police, Tan Sri Khalid Abu Baka and Indonesia's foreign ministry, as she was found in possession of an Indonesian passport.
"Our embassy has verified the information received from Malaysian security authorities and based on preliminary data, the woman in question is an Indonesian citizen," the foreign ministry said in a statement.
The embassy said it has requested for the woman to have consular access in order to receive legal assistance.
South Korean government officials stated earlier that fingerprint checks proved the man who died in Malaysia was Kim Jong-nam.
Meanwhile, the Malay Royal Police said it will soon issue a statement regarding the second suspect's arrest.
"Woman. Believed to be one of the two women at the #KL airport," LIM Yun Suk, Korea Bureau Chief for ChannelNewsAsia tweeted.
Malaysian police detained the first suspect, a woman, over suspected involvement in the murder on Wednesday. Doan Thi Huon, 28, was identified from CCTV footage and was arrested at Kuala Lumpur International Airport (KLIA) carrying Vietnamese travel documents. She was alone at the time of her arrest.
South Korean intelligence insists that North Korean operatives are responsible for Kim's death. It is believed that Kim was poisoned at KLIA on Monday. The victim died en route to a nearby hospital.
Prior to the second arrest, Deputy Inspector-General of Police Tan Sri Noor Rashid Ibrahim told Bernama that authorities expect to make several more arrests in connection with the murder.