German police raid homes of 4 Turkish imams suspected of spying for Ankara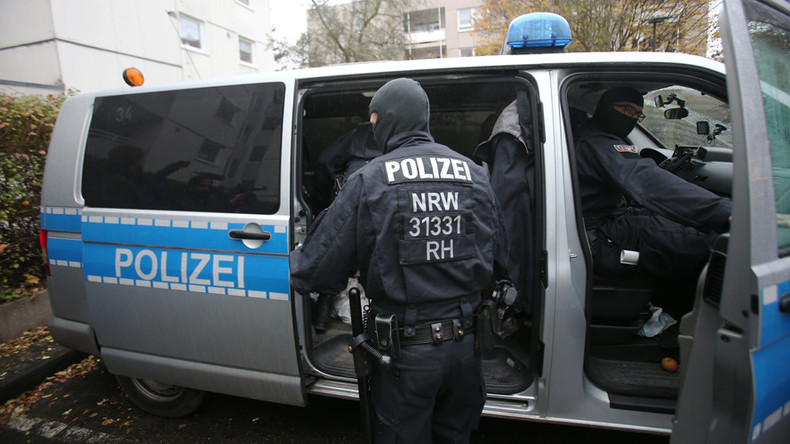 German police raided the apartments of four imams suspected of spying for the Turkish government on followers of cleric Fethullah Gulen, who Ankara accuses of organizing last year's failed coup.
The Federal Prosecutor's Office (GBA) said the imams had acted on an order issued on September 20 last year by the Turkey-based Diyanet religious authority, which claims the Gulen movement was behind July's failed coup.
"The suspects are suspected of having collected information about members of the so-called Gulen movement and passed it on to the general consulate in Cologne," the GBA said in a statement.
German Justice Minister Heiko Maas said the four imams were members of Ditib, Germany's largest association of mosques, which brings clerics from Turkey to serve around three million people of Turkish background living in Germany.
"It is very clear that the influence of the Turkish state on Ditib is big. The association must plausibly disengage itself from Ankara," Maas said in a statement, as quoted by Reuters.
Maas went on to state that he expects Ditib to "promptly and completely explain the allegations."
"Whoever uses Islam as a cover for espionage cannot rely [for protection] on the freedom of religion," he said. "If the suspicion that some Ditib imams were spying is confirmed, the organization must be seen, at least in part, as a long arm of the Turkish government."
The GBA said the raids, which took place in North Rhine-Westphalia and Rhineland-Palatinate, were carried out to collect evidence, and that no arrests were made, AP reported.
The raids come after the GBA launched an investigation into Turkish intelligence operations on German soil last month, after a lawmaker filed a criminal complaint.
In January, the secretary-general of Ditib, Bekir Alboga, admitted that some of its imams had "wrongly followed" orders from the Turkish Presidency of Religious Affairs (Diyanet), a state-run religious affairs watchdog, to spy for Ankara.
Ditib, however, denied German allegations last week that 12 imams affiliated with the union had sent the names of alleged Gulen supporters to Diyanet.
Turkish President Recep Tayyip Erdogan accuses the US-based Gulen of being the mastermind behind last year's coup attempt, which saw at least 240 people killed. The leader has called on Washington to extradite Gulen, filing a formal request in August.
Turkey has arrested tens of thousands of people over their suspected ties to Gulen, in a crackdown which has been criticized by Germany and other EU countries.
Gulen, who has lived in the US since the 1990s, has repeatedly denied allegations of his involvement in plotting to overthrow Erdogan.
The Wednesday raids could add to the already tense relationship between Turkey and Germany, which have repeatedly clashed over a refugee crisis deal. Earlier this month, Ankara warned the deal was at risk unless Germany and Greece extradite Turkish military officers involved in the July coup.
Turkey has also accused Germany of harboring militants from the Kurdistan Workers Party (PKK) and far-leftists of the DHKP-C, which has carried out attacks in Turkey, an allegation which Berlin denies.
Meanwhile, Austria is also investigating whether Turkey has been operating a spying network on its soil.
You can share this story on social media: