'Adolf, Germany needs you!' AfD investigates regional leader over Hitler posts on WhatsApp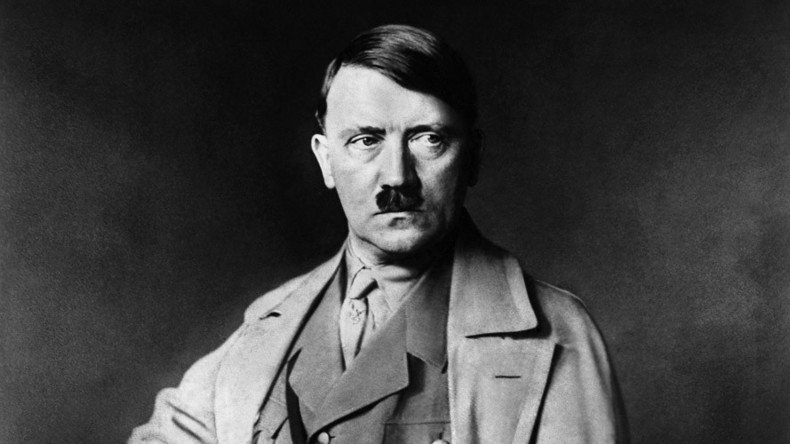 An Alternative for Germany (AfD) parliamentary hopeful has shared a photo of Hitler with the words "Missed since 1945." The scandal comes days after another senior member called Berlin's Holocaust Memorial "a monument of shame."
Elena Roon, a chairwoman and a parliamentary candidate in the Nuremberg area, shared the image of Adolf Hitler among fellow members in a closed WhatsApp group, local media reported.
The photo came alongside the captions: "Missed since 1945 … Adolf, please get in touch! Germany needs you! The German people!" In another photo of the Fuhrer sent by Roon on the messenger, Hitler is portrayed ruffling his hair, saying "Islamists... I forgot them!"
Roon, a Russian-German, is known as a founder of 'Sichere Heimat' (Safe homeland) – a local far-right activist group campaigning against refugees. Last December, she also became chairwoman of AfD's district association in southern Nuremberg, according to Spiegel.
Though she did not deny sending the images, Roon told Merkur newspaper that she distances herself from "right-wing extremism and anti-Semitism." She also protested that "in no way" did she want Hitler to come back, arguing: "Whoever wishes to draw the conclusion that I condone what it says in the images is twisting the truth round completely."
It was not immediately clear how the controversial messages came to light, but the AfD leadership has already launched internal investigation, fearing that the scandal would bring the anti-immigration party into disrepute.
The AfD's Bavarian branch head, Petr Bystron, said the party has taken the case "very seriously," adding, "If there is something that damages the party, consequences will follow." However, he then noted that the allegations were "most probably unfounded," according to Spiegel.
The Bavarian city of Nuremberg once held paramount significance during the Nazi era, being the venue of massive annual NSDAP conventions. In 1935, Hitler ordered the Reichstag to convene in the city to adopt the infamous Nuremberg race laws which targeted German Jews and other 'non-Aryans', and described them as "enemies of the race-based state."
With the 2017 general election looming, the AfD is struggling to polish its reputation despite controversies surrounding some top party members. Earlier in January, Bjorn Hoecke, the AfD leader in Thuringia, described Germany Berlin's Holocaust Memorial as a "monument of shame" and vowed a "180-degree shift in the policy of remembrance."
As the speech caused outrage, the party quickly moved to expel the far-right politician despite widespread support for him among the grassroots membership.
AfD leader Frauke Petry, who personally initiated the move, said Hoecke had crossed the line of what is "democratically acceptable," while some German newspapers responded with publishing front page images of the politician and the top Nazi propagandist Josef Goebbels, with the caption: "He's still there."
You can share this story on social media: