EU risks 'disintegration' if not reformed – Brexit chief negotiator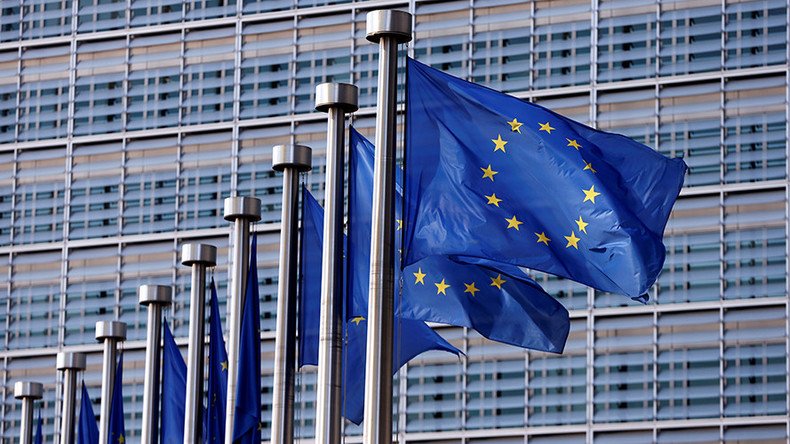 The EU has to reform, otherwise it may disappear in the face of multiple external and internal threats ranging from jihadism to Vladimir Putin, Guy Verhofstadt, the European Parliament's chief Brexit negotiator, has warned.
The European Union is going through an "existential moment," Verhofstadt told the BBC's World Service.
"If we look to the pressure on the European Union at the moment… Outside [US President Donald] Trump is bidding on the designation of the European Union and also [Russian President] Vladimir Putin, who wants to divide the European Union," he said.
Jihadism is yet another source of external pressure on the 28-member bloc, the former Belgian prime minister added.
"Then, internally, we have enormous pressure by nationalists, populists, the whole question of Brexit," he said.
"Now is the time to reform, otherwise it could disappear," Verhofstadt said, adding that it's the EU's last chance "before a collapse or disintegration, which is always possible."
Contrary to Verhofstadt's claims, Putin reiterated that Moscow is interested in a strong and independent Europe during his annual Q&A session in late December.
"Russia is ready to develop relations with the EU, but it needs a partner talking with one voice, which has a united stance," the president said.
As for the internal affairs of the European Union, including Brexit, "it's none of our business," Putin said.
In contrast, US President Donald Trump has applauded Brexit, criticized the migration policies of German Chancellor Angela Merkel and called NATO "obsolete," demanding that European members increase financial contribution to the military bloc.
READ MORE: 'Our fate in our own hands': Europe recovers from shock Trump interview
Such views led to European Council President Donald Tusk labeling the US under President Trump one of the external threats to the EU along with China, Russia and radical Islam in early February.
READ MORE: US under Trump among external threats to EU – council president Tusk
Guy Verhofstadt, along with Michel Barnier from the European Commission, will be the key figures representing the EU at the talks on Britain's exit from the EU.
The negotiations are to start in March when UK Prime Minister Theresa May triggers the relevant Article 50 of the Lisbon Treaty.
Verhofstadt, who is known as one of the most strident critics of Brexit, warned that it would cost the UK £513 billion ($534.5 billion) to part with the bloc, which is 10 times more than initial expectations in London.
You can share this story on social media: