ISIS offering potential recruits protection, payments & free passage to Europe – think tank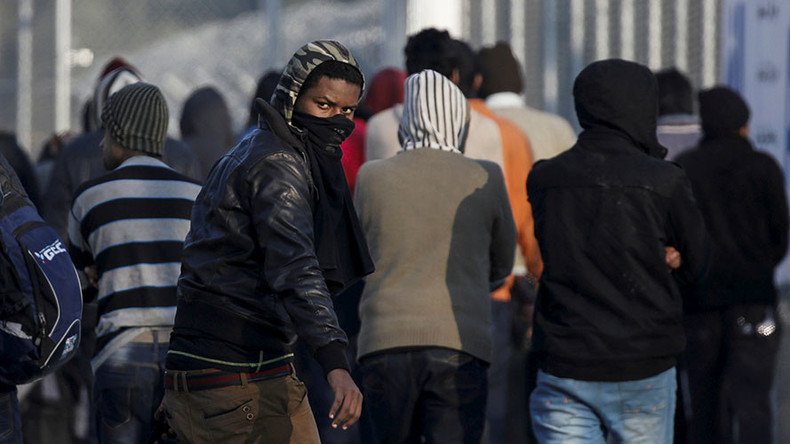 Islamic State provides free passage to Europe to refugees willing to join the terrorist group, offering potential recruits up to $1,000 while actively infiltrating migrant communities in countries of destination, a British anti-extremism think tank warns.
A latest report by the leading British counter-extremism think tank Quilliam also says that underage asylum seekers are at increasing risk of being radicalized by Islamic State's (IS, formerly ISIS/ISIL) preachers infiltrating refugee camps and local migrant communities.
"Groups such as Islamic State and Boko Haram recruit using financial incentives within refugee camps and work with smugglers and traffickers to facilitate the journey to asylum," Quilliam's report said. According to the think tank, IS is clearly aware of the value of migrant routes in the Eastern Mediterranean as it offers free passage and "a degree of security" to those willing to join IS.
In other instances, IS offers recruits up to $1,000, with the sum being a remarkable financial incentive for some refugees struggling to fund their journeys across the Mediterranean.
"More than 90 percent of arrivals in the EU were in some way facilitated by some form of illegal enterprise," the report stressed.
Extremist organizations infiltrate and radicalize refugee communities in European countries, the researchers said citing example of Germany, where Islamists reach migrants at refugee centers or local mosques with the pretext of providing aid as well as providing opportunities to preach.
Capitalizing on local authorities' failure to handle asylum seekers efficiently, Islamist recruiters are therefore "warning them about Western values and norms and inciting refugees against German officials and the German public." In turn, using excessive force against refugees creates motives for them to radicalize, Quilliam warned.
"The main problem is that asylum seekers are treated like criminals when their crimes are simply fleeing their own country for whatever reason … The lack of humanity in how women were treated seems to result in a loss of privacy, sense of decency, compassion and respect as a result of being detained," it continued, adding that the UK authorities routinely detain those who survived rape, sexual violence and other forms of torture, in direct violation of their own guidelines.
Consequently, a suspicion created by a mere possibility of IS capitalizing on refugees flowing into Europe "is likely to increase xenophobic and anti-refugee sentiment," the think tank said. In particular, the UK-based far-right groups – such as English Defense League or PegidaUK – are cultivating "the 'otherisation' of refugees based on the threat of them 'invading' the West or carrying out sexual abuse of women and children."
The Quilliam report follows recent statements by Italy's chief of intelligence Alessandro Pansa, who asserted that IS is resorting to human trafficking as its primary sources of revenue shrink.
"Its sources of revenue, primarily smuggling oil products and antiquities, are at the edge of drying out. We think that terrorists are resorting to human trafficking as a new source of revenue," he told La Stampa.
Throughout the past two years, security officials in Germany, the UK and other European countries raised concerns over IS's engagement into human trafficking in order to recruit followers and export operatives able to build up sleeper cells or manage underground networks.
In 2016, more than 180,000 migrants were illegally smuggled by sea from Africa into Italy on board overcrowded vessels, according to the UN refugee agency. Europol, the EU's police agency, believes criminal networks may have earned up €6 billion (US$6.44 billion) in 2015 alone providing transportation, housing and fraudulent IDs at overwhelmingly high prices.
You can share this story on social media: