ISIS recruits 'significantly more educated' than average countrymen – World Bank study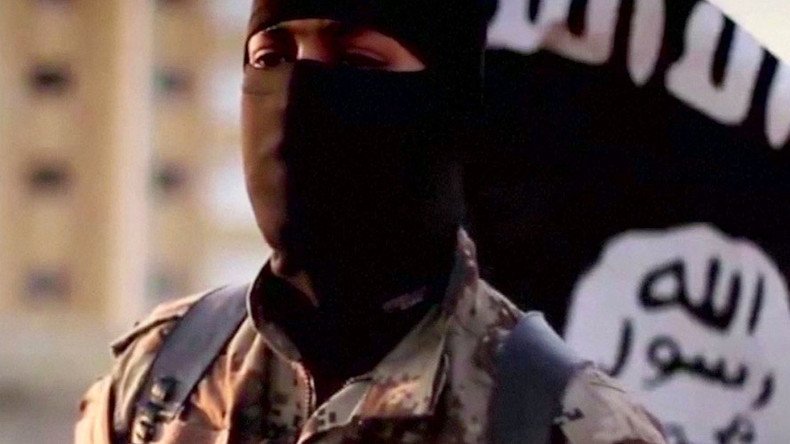 A vast proportion of ISIS recruits are "far from being uneducated or illiterate," the World Bank has found in a study of why people join terrorist groups. The report says some of the recruits tend to be even better educated than their average countrymen.
The World Bank-sponsored report titled 'Economic and Social Inclusion to Prevent Violent Extremism' states that, "sixty-nine percent of [Islamic State] recruits report at least a secondary education. Only fifteen percent left school before high school and less than two percent are illiterate," debunking a common myth about the jihadists.
The study, aimed at determining the social and economic reasons behind people's decisions to join Islamic State (IS, formerly ISIS/ISIL), was based on data on 3,803 foreign recruits. The records came from a "leaked cache of the organization's [IS] personnel records," as well as nationally representative opinion surveys, such as Gallup World Poll and World Values Survey. These provided information on the recruits' country of residence, citizenship, age, education status, previous jihadist experience and religious knowledge.
Not only did the study debunk a popular myth that most members of the extremist group lack education, it also said that IS recruits who come from specific parts of the world tend to be better educated than their average countrymen.
"An important finding is that these individuals are far from being uneducated or illiterate. Most claim to have attended secondary school and a large fraction have gone on to study at university," the report states.
"Notably, Daesh recruits from Africa, South and East Asia and the Middle East are significantly more educated than individuals from their cohort in their region of origin," researchers write in the report, using an Arabic pejorative for IS.
When enlisting, around 30 percent of the recruits whose data was used in the report told IS what positions they preferred in the organization. The results showed that those who applied for a position of suicide fighter or an administrator on average turned out from the more educated group.
"The proportions of administrators but also of suicide fighters increase with education," the study says.
The researchers, however, urged others to take caution when interpreting the results since recruits might have been "overestimating" their education.
The majority of recruits also reported having a job prior to joining the extremist group. However, those who chose to become suicide bombers either lacked a job in their country or had served in the military.
"The proportions of administrators but also of suicide fighters increase with education. Recruits who reported not working or being in the military before joining Daesh are the most prone to choosing 'suicide fighter' as their preferred option," the report said.
The study also stated which countries "supplied" the most IS recruits. Among the top five nations researchers named Saudi Arabia, Tunisia, Morocco, Turkey and Egypt. Examining the countries' economic situations on the whole, researchers found that "wealthier countries as measured by their per capita GDP, are more likely to be supplying foreign recruits for the terrorist group."
While researchers remain certain that "poverty is not a driver of radicalization into violent extremism," a "lack of economic and social inclusion" is most likely to have played a role in people's decision to join IS.
"We find that Daesh did not recruit its foreign workforce among the poor and less educated, but rather the opposite," they write. "While terrorism is not associated with poverty and low levels of education, the lack of inclusion seems to be a risk factor of radicalization into violent extremism. Moreover, unemployment certainly has explanatory power."
Policies that promote job creation and better "inclusion" might be able to prevent the spread of extremism, researchers said.
"Looking at a dataset on foreign recruits joining Daesh, we find that the factors most strongly associated with foreign individuals' joining Daesh have to do with a lack of economic and social inclusion in their country of residence. Promoting greater inclusion, therefore, could not only bring down the level of violent extremism, but it could improve economic performance in the MENA [Middle East and North Africa] region," the researchers conclude in the report.
You can share this story on social media: