'Koran for Dummies': Most ISIS recruits ignorant about Islam, AP survey shows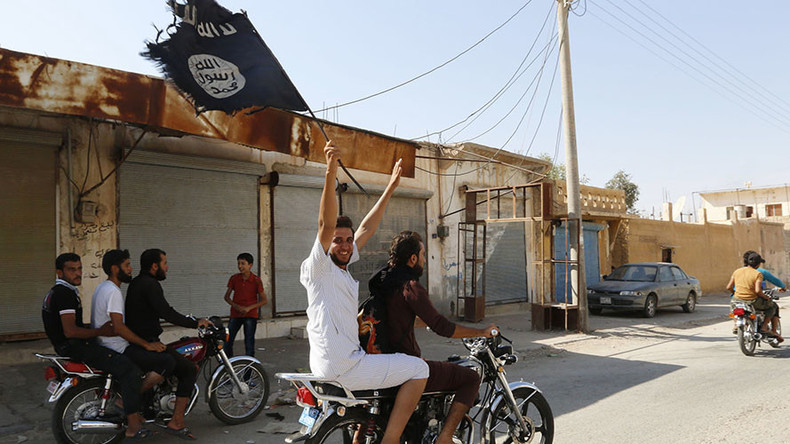 Most Islamic State recruits know little about Islam or hardly care about religion at all, an AP investigation shows. Another study found that the few with the most religious knowledge among the ranks of the terrorist group do not rush to become martyrs.
As many as 70 percent of the recruits were said to have had only "basic" knowledge of Islam – one of the three possible choices on an Islamic State (IS, formerly ISIS/ISIL) recruitment form, according to a study conducted by Associated Press. The agency looked at thousands of leaked IS documents collected by a Syrian site, Zaman al-Wasl, and conducted numerous interviews with former IS fighters.
The probe found that some 24 percent of IS recruits could boast "intermediate" knowledge of Islam and only about 5 percent considered themselves to be "advanced" learners. Only five recruits claimed to have memorized the Koran.
Among the documents studied by AP were entry forms filled out by around 4,030 foreign recruits who crossed into Syria in 2013 and 2014. Upon joining IS, recruits had to fill out a special employment form which asked them to rank their knowledge of Islam on a scale from one to three. The findings indicated that most jihadist newcomers had trouble answering questions which tested their knowledge of Islam.
"I realized that I was in the wrong place when they began to ask me questions on these forms like 'when you die, who should we call?'" a 32-year-old European recruit told AP on condition of anonymity.
Among those interviewed by AP were a European convert who identifies as gay, a group of Frenchmen and two Britons. The latter two were said to have bought 'The Koran for Dummies' and 'Islam for Dummies' from Amazon in order to prepare for jihad.
Those interviewed said that after filling out the recruitment form they were then lectured by a group of imams on Islam who repeatedly praised martyrdom.
READ MORE: 'Let British jihadists go to Syria so they can die fighting' - Labour MP
On the whole, the findings suggest religion has nothing to do with people joining IS. They also indicated that the extremist group feeds on people who have little knowledge of Islam and the more ignorant a person is about the faith the easier it is to recruit them.
"Religion is an afterthought," Patrick Skinner, a former CIA case officer and director of special projects at security consultancy the Soufan Group told AP. According to Skinner, very few people join IS because of religious adherence. Most of the recruits are people in need of "a sense of belonging, a sense of notoriety, a sense of excitement."
New recruits who do not know much about the religion are easily brainwashed by the extremist group which imposes their own faith on newcomers in such a manner that it would match their goals of expansion and carnage.
According to a Frenchman Karim Mohammad-Aggad who traveled to Syria to join IS in 2013, extremists used "smooth talk" for recruitment. "Islam was used to trap me like a wolf," he said. Mohammad-Aggad's brother was one of the three assailants who stormed the Bataclan in Paris November attacks in 2015.
The gay European recruit said he converted to Islam as it required no prior knowledge: "People like me were tricked into something that they didn't understand. I never meant to end up with IS."
Another study carried out by the US military's Combating Terrorism Center showed that IS recruits who had advanced knowledge of Islam were less likely to become suicide bombers, AP reported.
"If martyrdom is seen as the highest religious calling, then a reasonable expectation would be that the people with the most knowledge about Islamic law [Shariah] would desire to carry out these operations with greater frequency," the report stated.
However, it appears that "those with the most religious knowledge within the organization itself are the least likely to volunteer to be suicide bombers," the study found.
According to Muslim scholars, IS members concoct their own notions about what is allowed and forbidden in Islam which are fully contrary to the faith. Scholar Tariq Ramadan said that it is important to make it known to the world that what IS teaches has nothing to do with Islam.
"The people who are doing this are not experiencing martyrdom, they are criminals," he said. "They are killing innocent people. Nothing in Islam, nothing ever can justify the killing of innocent people, never, ever."
You can share this story on social media: