UN refugee chief says 'safe zones' in Syria are waste of time as they 'won't be safe enough'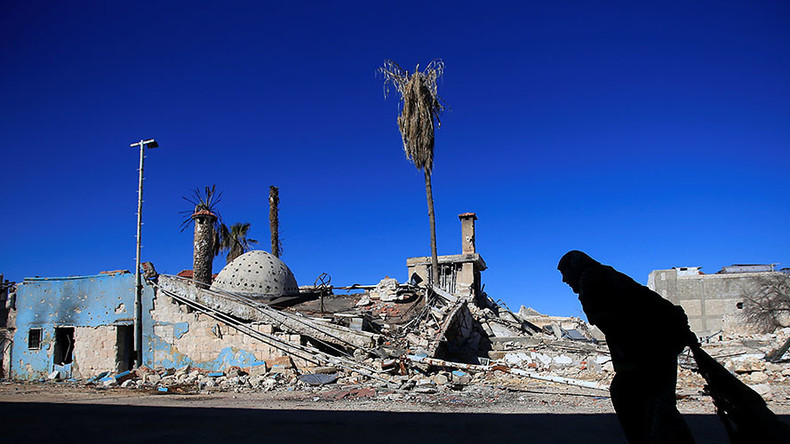 UN High Commissioner for Refugees Filippo Grandi slammed the idea of 'safe zones' in Syria, saying he does not "see the conditions" to create such areas in the war-torn country.
"Let's not waste time planning safe zones that will not be set up because they will not be safe enough for people to go back," Grandi said Friday, as cited by Reuters.
Grandi urged instead to "concentrate on making peace so that everything becomes safe. That should be the investment."
"Frankly, I don't see in Syria the conditions" to set up such zones in the country, "with the fragmentation, the number of actors, the presence of terrorist groups," he added.
"It's not the right place to think of that solution," the official concluded.
His statement comes a few days after the UN chief also spoke out on safe zones, saying that some of them turned into catastrophes.
"We have nothing against the creation of areas where people can live in safety. That can never undermine the right to seek asylum so when people for instance decide to leave safe zones, to not allow people to leave these zones, this is something that is not acceptable," UN Secretary-General Antonio Guterres said.
"Difficult to comment when we don't know what it is, let's see what it is and then we'll make the adequate comment," he added.
At the end of January, US President Donald Trump talked about setting up "safe zones" in Syria.
"I'll absolutely do safe zones in Syria for the people," he said in his first interview since taking office, with ABC News.
The president did not give specific details, but instead said that Europe "made a tremendous mistake by allowing these millions of people to go into Germany and various other countries. And all you have to do is take a look. It's... it's a disaster what's happening over there. I don't want that to happen here."
Days later, Trump signed an executive order barring Syrian refugees from seeking asylum in the US, and barring entry to the US for citizens of seven Muslim-majority countries for three months.
The order has caused immense uproar all over the world, from crowds taking to the streets throughout the US, to a petition in the UK calling for Trump to be banned from going to Britain on an official state visit. The petition gathered almost two million signatures.


You can share this story on social media: