'War on the poor': Amnesty slams Duterte's anti-drug campaign as 'crime against humanity'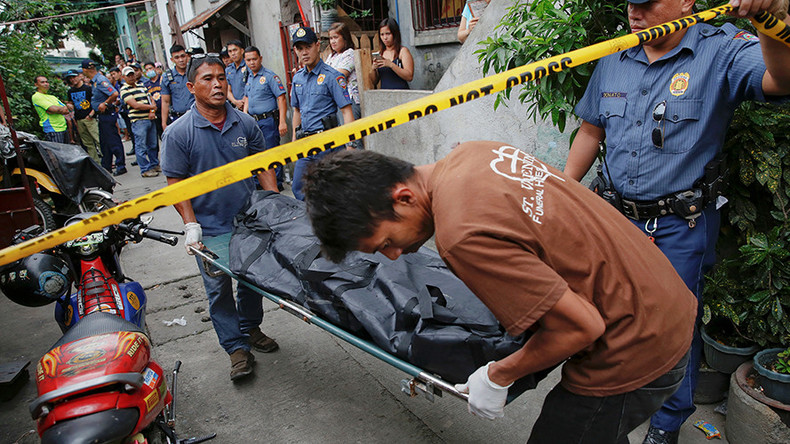 Officials involved in the Philippines' war on drugs, launched by President Rodrigo Duterte last year, are targeting innocents, faking evidence, and profiting from murder as they carry out thousands of extrajudicial killings, says advocacy group Amnesty International.
"Amnesty is deeply concerned that the deliberate and widespread killings of alleged drug offenders, which appear to be systematic, planned and organized by the authorities, may constitute crimes against humanity," says a newly-published report.
Citing police statistics, the NGO says over 7,000 people have been killed by the authorities or unidentified armed groups since Duterte assumed his post in June last year.
According to Amnesty, which studied a subset of over 30 fatal cases, the scenario detailed in official documents is usually "startlingly similar." Police claim they were attempting to detain a suspect, either at home or in the middle of a set-up deal, and then say that he attempted to resist by pulling a weapon, at which point he is gunned down. Over 2,500 suspects, and 35 officers have been killed in such operations.
READ MORE: Project Duterte: RT looks into Philippines' war on drugs (DOCUMENTARY)
But the authors, who say that they spoke to 110 people from varied backgrounds – officers, drug users and dealers, and relatives of the dead – who paint a different picture.
"Police officers routinely bust down doors in the middle of the night and then kill in cold blood unarmed people suspected of using or selling drugs. In several cases documented by Amnesty International, witnesses described alleged drug offenders yelling they would surrender, at times while on their knees or in another compliant position. They were still gunned down. To cover their tracks, police officers appear often to plant 'evidence' and falsify incident reports."
Amnesty claims that "Duterte administration's relentless pressure on the police to deliver results" has resulted in "abusive practices" including "significant under-the-table payments for 'encounters' in which alleged drug offenders are killed." The authors say that police often run a joint "racket" with funeral parlors, which pay out bonuses for providing them with dead bodies.
Other illegal practices, Amnesty claims, include officers using anonymity to carry out extrajudicial killings, adding to the 4,100 killings supposedly by "unknown armed persons."
"Officers sometimes disguise themselves as unknown armed persons, particularly when the target is someone whose family might bring a complaint or whose death might lead to greater suspicion," says the report.
While many in the Philippines may endorse such strong-arm tactics provided the real culprits are being targeted, Amnesty says the campaign is being conducted on the foundation of not a thorough investigation, but a "drug watch list," put together by government officials and police officers.
"The concept of the 'watch list' itself and the way they are put together are deeply problematic. Inclusion is at times based on hearsay and community rumor or rivalry, with little to no verification," says Amnesty. "Being friends with or even neighbors of someone on a 'watch list' can in practice be a death sentence."
The non-evidence-based approach means that those with money and influence – even if they are guilty – can avoid the wrath of the law, while the vulnerable have no recourse to it.
"This is not a war on drugs, but a war on the poor. Often on the flimsiest of evidence, people accused of using or selling drugs are being killed for cash in an economy of murder," said Tirana Hassan, Amnesty International's Crisis Response Director.
"Under President Duterte's rule, the national police are breaking laws they are supposed to uphold while profiting from the murder of impoverished people the government was supposed to uplift. The same streets Duterte vowed to rid of crime are now filled with bodies of people illegally killed by his own police."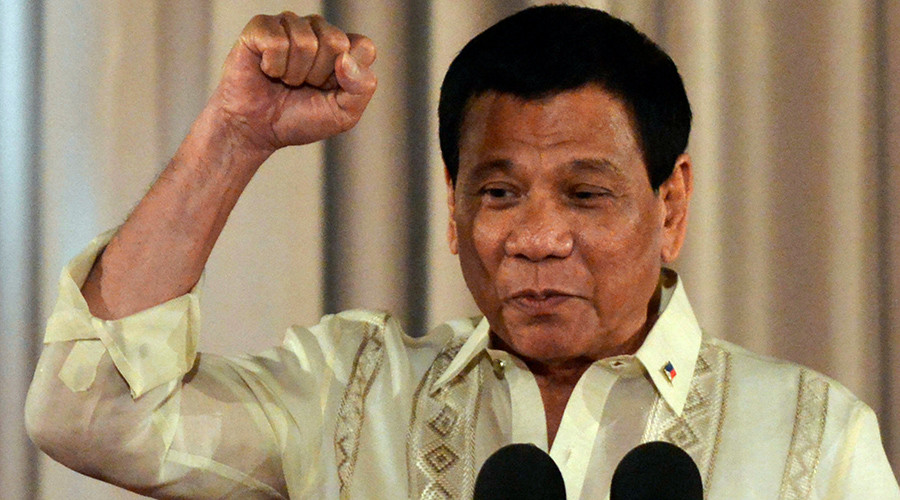 On Monday, Duterte promised that his campaign would continue to "the last day of [his] term." He did, however, order a temporary suspension of police participation, to "clean house" of "bad cops."
Duterte did not, however, motivate his actions by concerns for human rights, but rather that some rogue officers had themselves formed or joined drug syndicates, and were using their badge to promote their interests, under the cover of the war on drugs.
You can share this story on social media: