Russian Proton space rockets grounded for 3.5 months over faulty engines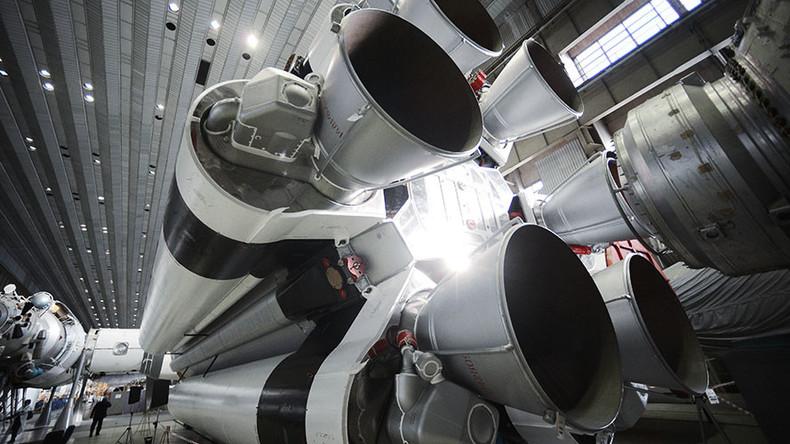 Russia's Proton-M rockets will be grounded for over three months because of flaws in the engines' production, Deputy Prime Minister Dmitry Rogozin announced, while calling for an investigation.
Kommersant newspaper reported on Wednesday that the Russian space agency has decided to recall all Proton-M engines due to problems spotted during tests. A follow-up investigation revealed that "illiquid components" have been used that cannot withstand extremely high temperatures.
On Saturday, Rogozin visited the Voronezh Mechanical Plant (VMP), the producer of the Proton-M engines, and called for an investigation. He tweeted that the production process had been halted and that at least three Proton-M rockets will have to be unassembled.
"All those responsible for the substitution of technology and documentation will be strictly punished. Three 'Proton-M' will be dismantled. The engines of the second and third stages replaced," Rogozin wrote.
Rogozin said that people who allowed the technical problems to slip through "knew perfectly well what their actions could lead to accidents, perhaps even death."
"I am asking for the toughest internal investigation to be conducted," he said after meeting with the heads of VMP.
In another Twitter post, the official said that Proton-M launches "will be resumed in three and a half months." One had been set for February.
In June of last year, the Proton-M successfully launched an Intelsat 31/DLA-2 communications satellite from the Baikonur Cosmodrome in Kazakhstan.
However, the rocket has also had its share of incidents over the past years. The latest, in May 2014, was due to a technical failure in the rocket's assembly.
Roscosmos has confirmed that "a required check" will be put in place in light of the problems exposed at VMP.
READ MORE: Russia may supply components for Iranian satellites

Investigators are now looking at how the technical failures could have slipped by numerous monitoring specialists without being spotted, Kommersant reports.
Investigators are now checking to see if the "substitution" of engine parts may be related to the fact that they are made precious metals, Interfax reported, quoting a source close to the inquiry.
The news agency also notes that the scandal could result in the delay of several satellite launches, including that of a military satellite called 'Blagovest.'
You can share this story on social media: