Russia may supply components for Iranian satellites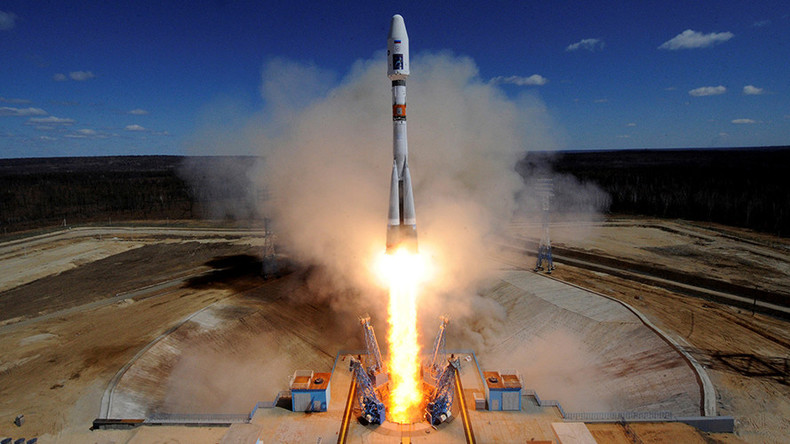 Components for Iranian satellites may be produced by Russia's Roscosmos space corporation, said Russian Communications Minister Nikolai Nikiforov after meeting with Iranian counterpart Mahmoud Vaezi in Moscow.
"Iran shows a great interest in the experience of the Russian space program, including in the area of communication... The Russian satellites' constructors have a very good chance of getting orders and contracts for Iranian projects," Nikiforov told Rossiya 24 news channel, adding that negotiations are underway.
Vaezi is on an official visit and plans to meet Roscosmos officials, Russian Industry and Trade Minister Denis Manturov as well as Russian Energy Minister Aleksandr Novak.
Iranian Vice President Sorena Sattari has already said Tehran will buy satellite equipment and Sukhoi Superjet 100 (SSJ-100) airliners from Russia for $21 billion. Tehran is interested in using Russian rockets to launch satellites into orbit, he added.
The Russian rocket and space corporation Energia is currently developing components for Egypt's Egyptsat-A satellite. Energia designed and manufactured EgyptSat-2 which was successfully launched from the Baikonur space center in 2014.
Last year, the subsidiary of the Russian Space Center and French satellite provider Eutelsat signed a long-term launch contract. In terms of the deal, several Proton-M carrier rocket launches with Eutelsat satellites will be carried out between 2016-2023 from the Baikonur Cosmodrome. The first launch is expected to carry the Eutelsat 9B satellite into orbit. The high-power broadcast satellite is designed to provide digital television and data services for Scandinavia and the Baltic countries.
Over the past 15 years, Russian Proton rockets have launched 11 Eutelsat satellites into space.
You can share this story on social media: