Iran to buy Russian aerospace equipment and planes worth $21bln - report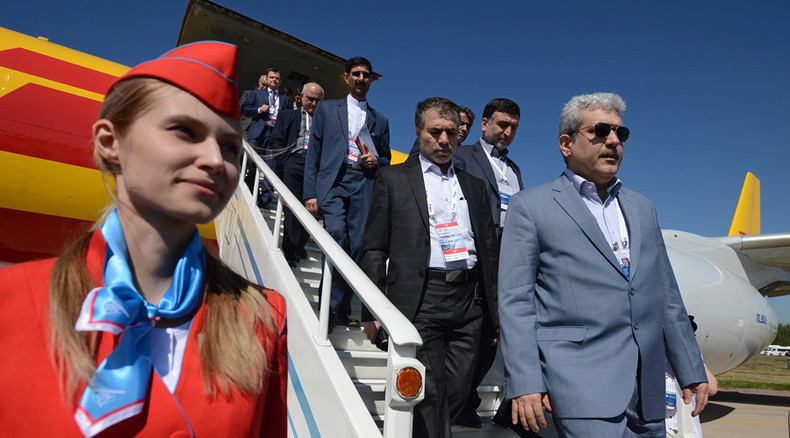 Tehran will pay $21 billion for satellite equipment and Sukhoi Superjet 100 (SSJ-100) passenger aircraft from Russia, an Iranian official told Sputnik news agency.
The twin-engine regional passenger aircraft Sukhoi Superjet 100 became commercially available in 2011. More than 100 aircrafts already produced are being successfully operated by air carrier in Indonesia, Laos, Mexico, Russia, with dozens of airlines expecting delivery.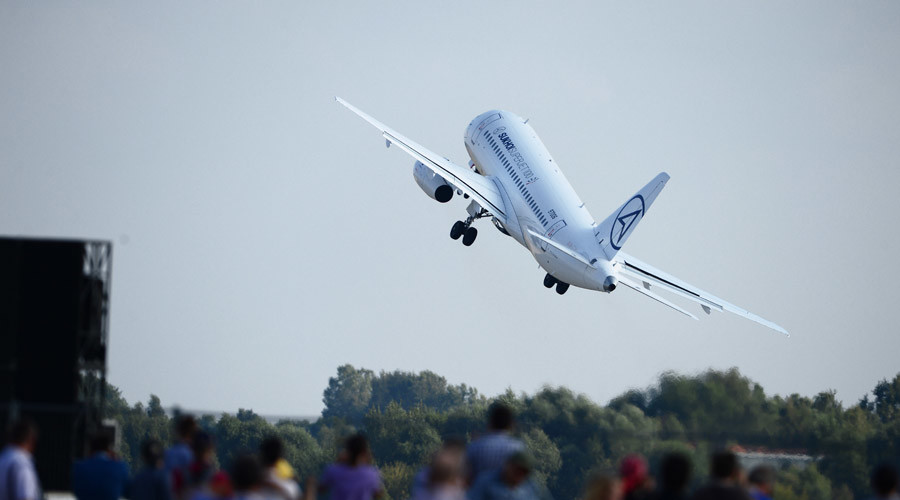 "There is a large share of contracts for the purchase of this type of aircraft," Sputnik cited Iran's Secretary of Technology Development and Knowledge-based Aviation and Aeronautical Industries Headquarters, Manouchehr Manteghi. The Iranian official did not elaborate on the exact number of passenger jets to be delivered.
Iran and Russia have also agreed on joint aircraft engine production. The deals were struck at the MAKS-2015 airshow which took place near Moscow on August 25-30.
During the air show, Iranian Vice President Sorena Sattari revealed to Kommersant daily that Tehran is in active talks with Moscow, negotiating purchase of at least two types of military aircraft.
Tehran was also interested in using Russian rocket carriers to launch satellites into orbit, according to Sattari.
READ MORE: Russia to help Iran build own satellite observation systems
During the MAKS-2015 festival information emerged about Iran being among the first potential foreign buyers of the Ilyushin Il-76MD-90A (Il-476) turboprop military transport aircraft, exports of which is expected to begin in 2017.
READ MORE: Sealing off skies: Iran finalizes 360 degree early warning air defense radar
In early September it was reported that Iranian delegation in Moscow discussed, among other issues, joint design of helicopters.
"During the current visit, we will discuss with Russia the issue of joint design of helicopters, as well as the issue of using the ready infrastructure for helicopters overhaul on the territory of the Islamic Republic of Iran," Manteghi said at the time, adding that Iran has extensive experience in helicopter maintenance and modernization.
Bloomberg reported Friday that in January Iran is going to retrieve $29 billion frozen on its accounts abroad because of the international sanctions. Now that the sanctions are going to be eased thanks to July's six-party deal on Iranian nuclear program, Iran's senior central bank official told Bloomberg that the funds are going to be unfrozen early next year.
"It'll be around that time," Gholamali Kamyab, central bank vice governor for foreign exchange affairs, said in an interview, adding that in fact the final unfrozen sums could as well be larger.
You can share this story on social media: