Syrian reconciliation official shot dead after leaving meeting with militants – state media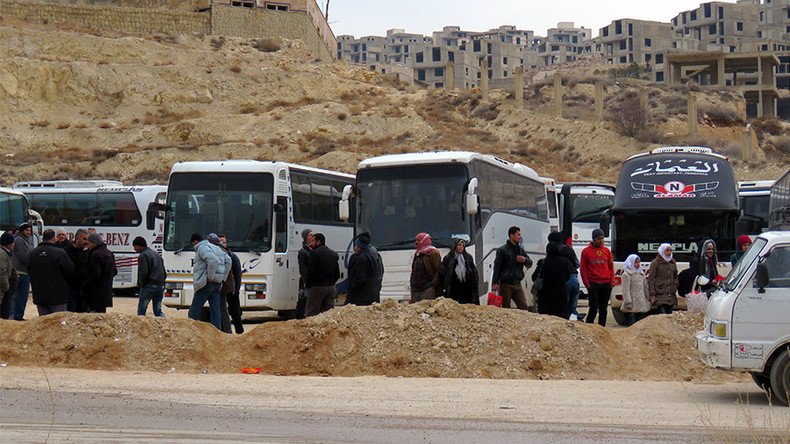 A Syrian reconciliation official was killed after leaving a meeting with leaders of rebel groups in the Damascus Countryside Province, Syrian SANA news agency reported. The attack came a day after a deal was reached to restore water to the area.
The assassination of Ahmad al-Ghadban, one of the coordinators of the reconciliation in the Wadi Barada area in Damascus Countryside Province, took place on Saturday evening, SANA reported, citing local sources.
The Syrian news agency added that Al-Ghadban was leaving a meeting with leaders of armed groups in Ayn al-Figeh village when he was shot dead.
According to Almasdar News, a sniper opened fire on his vehicle and, though no group has claimed responsibility, it is believed that the shooter was either a member of Ahrar Al-Sham or Jabhat Fateh Al-Sham (formerly Al-Nusra Front).
Wadi Barada has become the most intense battlefront in the Syrian civil war, with fighting there ongoing despite the beginning of a truce brokered by Russia and Turkey in late December.
On Friday, Syrian rebels and the government reached a deal to restore water to the area. Water from the pumping station at Ain al-Fijah in the Wadi Barada area was cut by the Damascus Water Authority in late December, after it said militants had contaminated the source, the Barada River, with diesel fuel. As a result, more than five million people have been without water for more than two weeks.
READ MORE: Govt workers enter Damascus water-source area to restore supply after deal with rebels
The agreement has allowed engineers to enter the damaged pumping station, which could be repaired "within three days," Alaa Ibrahim, the governor of Damascus Countryside Province, said.
According to Ibrahim, the agreement is part of a wider deal for a cessation in fighting in the Wadi Barada area, which would also involve some rebels leaving for other areas in Syria held by insurgents, and reaching a settlement with others who would remain in Wadi Barada.
You can share this story on social media: