Democrats' year-end moves seem like revenge on Trump for winning – Russian FM spokeswoman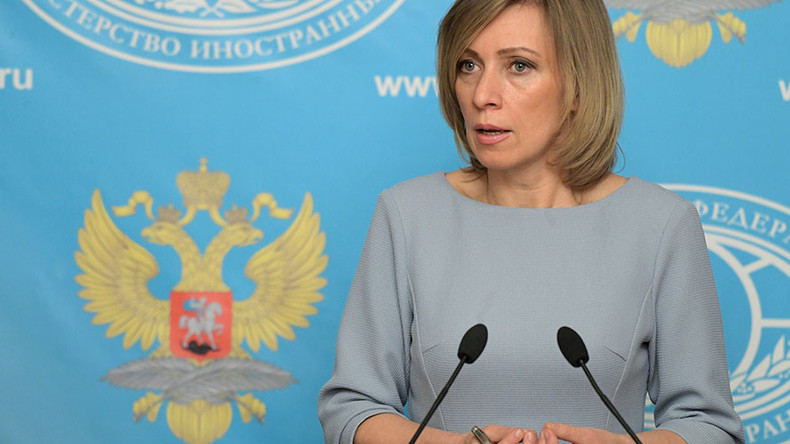 The new punitive measures imposed on Russia by the outgoing US administration seem to be an attempt to take revenge on Republican Donald Trump for winning the presidency, Russian Foreign Ministry spokeswoman Maria Zakharova has noted.
"The outgoing administration isn't giving up on its attempts to worsen bilateral relations, not understanding that they can't get any worse," Zakharova said in an interview with RIA-Novosti.
Read more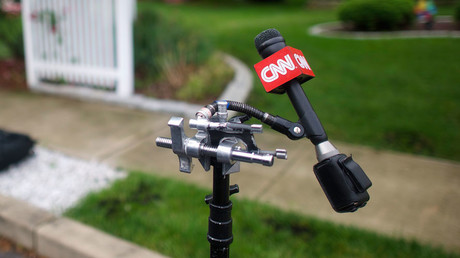 "Honestly, there is a feeling that the Democratic team is just trying to take revenge on Trump for his victory, making plainly absurd decisions a month before his inauguration," she said.
The Foreign Ministry spokeswoman cited the Obama administration's plans to supply MANPADS to Syrian militants, which Washington still see as a tool to remove Syria's president, Bashar Assad, as an example of such "absurd decisions."
Earlier in December, Congress added a provision to the 2017 National Defense Authorization Act (NDAA) that will allow the US to send shoulder-fired anti-aircraft missiles to rebel factions in Syria, where Russia is providing air support for the government forces fighting terrorist groups.
The Democratic camp's claims that Trump was the "Russia's candidate" and received support from the Kremlin are just "elements in the information war," Zakharova said, while stressing "they aren't true."
When Hillary Clinton and Donald Trump established themselves as the main contenders for the White House, "it became clear that one of the candidates was building her campaign on anti-Russian rhetoric," she said.
"There were no pro-Russian candidates, but one Russophobic candidate," with Clinton and the Democrats making the "demonization of Russia" one of main focal points of their foreign policy, the spokeswoman explained.
"Of course, it would be impossible [for Moscow] to rejoice over the victory of a person who proclaimed the downfall of Russia as her main foreign policy goal. But even in this scenario, Clinton's win would have been perceived as a choice of the American people," Zakharova said.
The Foreign Ministry representative expressed the belief that "all preconditions are in place" for relations between Russia and the US to be restored.
Read more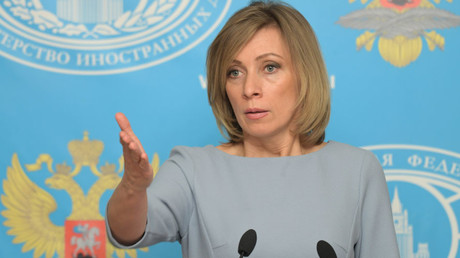 Russia is ready to work with "any team" in the White House, as Moscow understands the necessity of resolving the deadlock that occurred under the Obama administration, she said.
"We are waiting for the new administration to arrive at the White House, and then we will be ready to work with them," Zakharova stressed.
Trump's inauguration as America's 45th president is scheduled for January 20, 2017.
On Thursday, the Obama administration levied a new round of sanctions on Moscow, saying they were being imposed because of what it called "the Russian government's aggressive harassment of US officials and cyber operations aimed at the US election."
As a result, 35 Russian diplomats were expelled from the US, and nine Russian entities, including the GRU (Russian Military Intelligence) and the FSB (Federal Security Service), were added to Washington's blacklist. In addition, two Russian diplomatic leisure compounds in New York and Maryland were closed.
Russian President Vladimir Putin said that Moscow will not respond in kind to the new US restrictions and will instead "make further moves to restore Russian-American relations based on the policies that the administration of President-elect Donald Trump adopts."
READ MORE: Zakharova: 'Obama team are foreign policy losers, humiliate Americans with anti-Russia sanctions'
Following the announcement of the latest measures, Zakharova said she hoped that the new sanctions would be "the last weird and unwise decision" of the outgoing American administration aimed at spoiling Russian-American relations.