96 Russians forced to leave US over diplomat expulsion – FM spokeswoman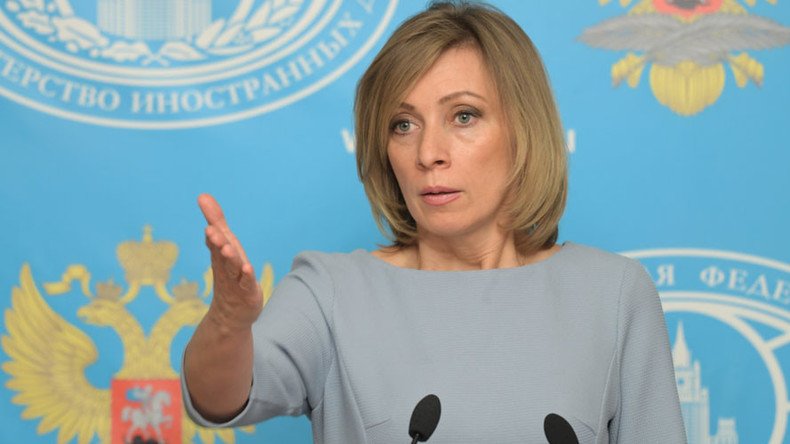 The US' decision to expel 35 Russian diplomats has affected 96 people, including the officials themselves and their families, the spokesperson for the Russian Foreign Ministry said. Moscow refrained from responding in kind, to not ruin the New Year for American diplomats.
The Russians forced to leave the US includes some pre-school children, Maria Zakharova said.
"One can only hope that this was the last thing that the current administration does to spoil bilateral relations – the last strange, unwise decision. It targeted, among other things, ordinary people and their simple human joys – things which unite people all around the world. Practically everyone celebrates the New Year, but this is what the Obama administration did," she said.
The US declared 35 Russian diplomats accredited in the US persona non grata, giving them 72 hours to leave the country.
The foreign ministry spokesperson remarked that while some of the Russian diplomats had been working in the US for years, others arrived as recently as two months ago. This did not prevent Washington from expelling them for allegedly trying to interfere with the US election in 2015 and early 2016, which was the reason stated by the US.
The Kremlin decided to send a government plane to the US to evacuate the Russians. Some of them reportedly complained that buying plane tickets on such short notice was problematic.
Zakharova said Moscow hoped that the bad timing of the expulsion and all the troubles it caused to the Russian citizens was an oversight rather than intended malice on the part of the White House.
Russia refrained from its usual practice of responding to expulsions of its citizens by a foreign power with mirror expulsions of the respective country's citizens from Russia.
"We took into serious consideration how our American colleagues and their families would feel. Especially their children, who are now preparing for the New Year and are on their Christmas holidays," Zakharova explained. "They would have been cut off from their school programs and forced to pack their things and go back to their homeland in 72 hours. So we decided against it."
Meanwhile the Russian envoy to the UN, Vitaly Churkin, called the US move "scandalous" and "cynical."
"I believe it's simply scandalous that they have decided to target our children. They know that those vacation houses they mention in their statements are for our children. It's Christmas, a school break," he said. "Blocking our access there just for the holidays is cynical, in my opinion. There are your family values!"
Moscow said the move by the Obama administration was a last-ditch effort to provoke the Russian government, and that it will decide on the future of relations with the US based on how the administration of President-elect Donald Trump acts.
You can share this story on social media: