1 Christian killed for their faith every 6 minutes in 2016 – study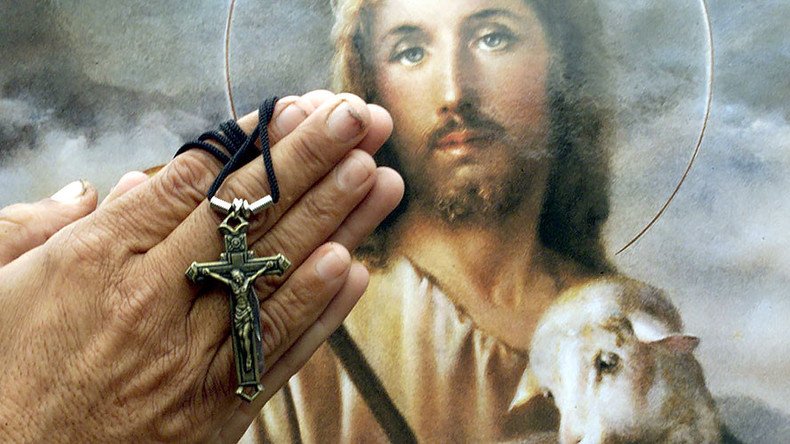 Ninety thousand Christians were murdered for their faith around the globe this year, which amounts to one being killed every six minutes, Italy's CESNUR religious study group said.
Christians are now the most persecuted religious group in the world, Massimo Introvigne, director of the Center for Studies on New Religions (CESNUR), told Vatican Radio.
According to CESNUR statistics, around 500,000 Christians around the globe are unable to practice their faith completely freely, Introvigne said.
Seventy percent of the killings of Christians in 2016 occurred during tribal conflicts in Africa, he said, referring to data from the Center for the Study of Global Christianity.
The large number of deaths may be explained by the fact that many devoted Christians refuse to take up arms, he added.
The remaining 30 percent, or 27,000, lost their lives in terrorist attacks, the destruction of Christian villages, or persecution by the authorities, Introvigne said.
However, he said that the number of Christian killings has decreased, compared to 105,000 deaths in 2015.
The data in the report may be incomplete as it doesn't include India and China, where the Christian community survives in secrecy, he added.
The religious study group is due to release the full statistics on Christian persecution in January.
Introvigne also said that the Catholic Church is currently considering sanctification for Christian individuals killed by terrorist group Islamic State (IS, formerly ISIS/ISIL) in Syria and Iraq.
Earlier this year, the Chaldean Bishop of Aleppo, Antoine Audo, said that during the five years of the Syrian conflict, the Christian population of the country had declined from 1.5 million to 500,000.
READ MORE: 200,000 Muslims rally in Indonesia to protest against 'blaspheming' Christian governor
Most of the remaining Christians currently reside in areas controlled by the Syrian government after fleeing the jihadists.
READ MORE: Pope Francis urges guns to be 'still forever' in Syria amid Christmas celebrations
On Thursday, Russian President Vladimir Putin confirmed that an agreement had been reached on a ceasefire in Syria and the start of peace talks, adding that the deal is "fragile" and requires a cautious approach.
You can share this story on social media: