Syria ceasefire deal: What we know so far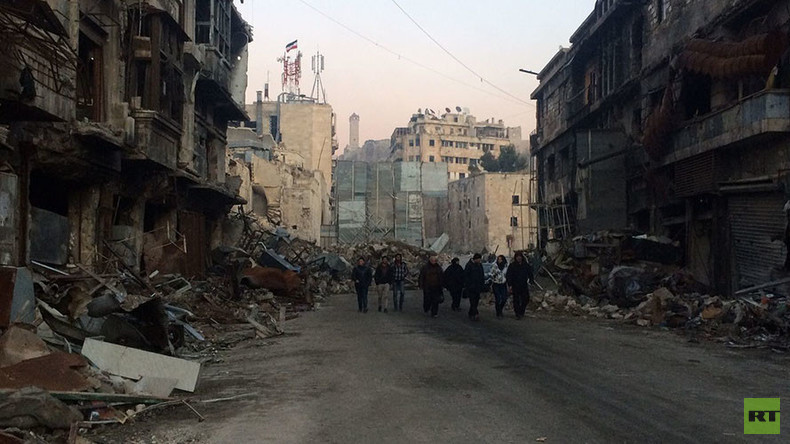 A new ceasefire deal that comes into force on Friday may be the biggest chance in months to curb the violence in Syria and pave the way for a political transition in the country. This is what we know so far.
Q: What does the deal cover?
A: Theoretically, the whole of Syria. In practice, terrorist groups Islamic State and Al-Nusra Front are not part of the deal by default, so territories under their control or under attack by them are unlikely to benefit.
Q: Who supports it?
A: Damascus and its militia allies, as well as at least seven major rebel groups with over 60,000 fighters among their ranks.
Q: Which rebel groups exactly?
A: The Russian Defense Ministry has released a list of the groups that have pledged to stop fighting, which includes Faylaq Al-Sham, Ahrar al-Sham, Jaysh al-Islam, Thuwar al-Sham, Jaysh al-Muwahhideen, Jaysh Idlib and Jabhat al-Shamiyah.
Q: What are the mechanisms for enforcing the truce?
A: Yet to be revealed. The three documents detailing the deal were not immediately published.
Q: What are the repercussions for violators?
A: According to Russia, those in breach of the agreement will be equated with terrorist groups and will therefore be legitimate targets for the use of force.
Q: Who has brokered the deal?
A: Russia, Iran and Turkey. Moscow and Ankara stand as guarantors of the truce, which builds on a previous deal the three nations brokered for Aleppo.
Q: Will the UN support the truce?
A: Russia pledged to bring the deal before the UN Security Council for endorsement. The rest is up to the member states.
Q: Is there a plan for what comes after the truce?
A: Yes, Syria peace talks are being planned for Astana, Kazakhstan.