Mafia boss requiem mass in Italy scrapped, priest to appeal ban with Pope Francis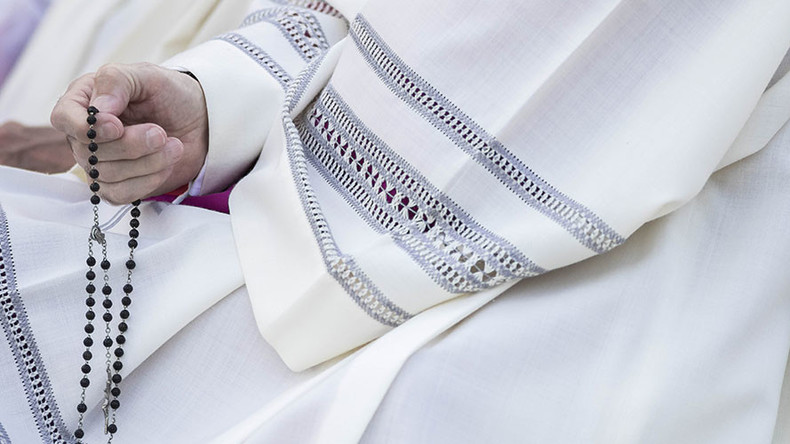 A holy mass in memory of a suspected Mafia boss was canceled in southern Italy after a public outcry. The priest who had been arranging the ceremony says he's planning to appeal the decision to Pope Francis on the basis that "sinners deserve God's mercy."
Rocco Sollecito, 67, was shot dead north of Montreal, Canada, in May 2016. He was suspected of being a close associate and right-hand man of Vito Rizzuto, an alleged leading boss of the Rizzuto crime family in Canada. The Rizzutos are related to the Ndrangheta of Calabria, one of five main known mafia-style organizations in Italy which has groups abroad.
Sollecito also had roots in Grumo Appula, a town of the Metropolitan City of Bari in southern Italy. His family requested a mass in his memory, which is customary in Italy, AFP reported.
The ceremony was due to be performed by Father Michele delle Foglie who was planning the mass at 6:30pm on Monday and sent invitations to local citizens.
However, on Monday morning the police chief in Bari cited public safety concerns and ordered the mass to be held at dawn according to Italian media which saw the order. He later canceled the mass entirely.
The ceremony was also banned by Bari-Bitonto Archbishop Francesco Cacucci, who called the ceremony a "grave scandal." Such a mass would be inappropriate for someone who hadn't conducted a Christian life, he said.
"I forbid you to celebrate Holy Mass tomorrow … and I ask you not to take similar initiatives in the future without my permission," Archbishop Francesco Cacucci told delle Foglie in a letter on Sunday.
Delle Foglie still hopes to perform the ceremony. He says he's planning to appeal the ban to Pope Francis, according to AFP.
"Sinners deserve God's mercy," he told Italian media on Wednesday.
The priest earlier told the Italian newspaper la Repubblica that "no one can tell" him for whom he "can or can't hold a mass."
"We must bow before the suffering of the parents of this man and remember him like we remember all; before death we are all equal," delle Foglie said.
"This is absurd! The poor [Rocco Sollecito] has been dead since the end of May and is buried in Canada," he added.
READ MORE: Pope Francis 'excommunicates' Italian mafia
Pope Francis has a very strict attitude towards Mafiosi. In 2014 he said the Mafiosi "are excommunicated" from God and the Catholic Church
"Those who in their lives follow this path of evil, as Mafiosi do, are not in communion with God. They are excommunicated," the pontiff said. "This evil must be fought against, it must be pushed aside. We must say no to it."
READ MORE: Excommunication breakdown: Religious parades banned over mafia boss holy march