Australian police bust drug smuggling ring, seize $260mn worth of cocaine
Published time: 29 Dec, 2016 05:15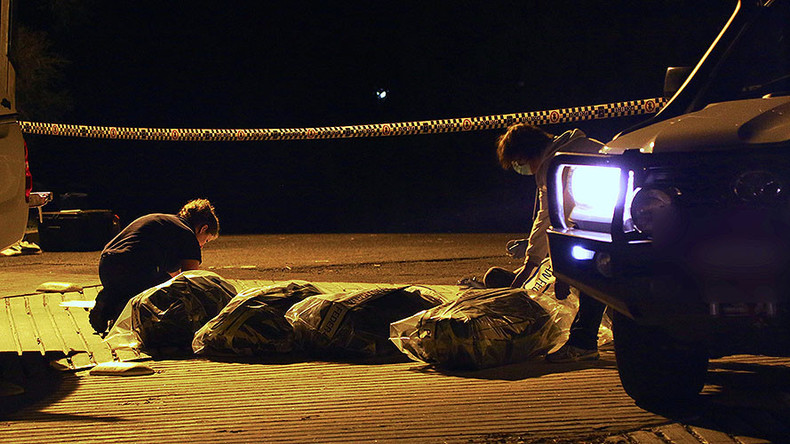 Australian police have cracked a trafficking ring, arresting 15 people in Christmas sting operations during which they seized some 500kg of cocaine, in addition to some 600kgs confiscated earlier, making it the largest drug seizure in Australian history.
The Australian police, assisted by a multitude of Australian agencies, carried out a large-scale operation preceded by two and a half years of thorough investigation jointly conducted by the New South Wales [NSW] Police and Australian Federal Police. Within the course of the investigation in March 2016, the French Navy discovered and seized some 606 kilograms of cocaine worth A$197 million (US $142 million) bound to Australia off the coast of Tahiti, the Daily Telegraph reported. The gang members allegedly used fishing boats to import cocaine from South America.
The operation entered its final phase on Christmas night, when police arrested three men and discovered a stockpile of 500kg of cocaine on a fishing trawler off the NSW Central Coast after it returned from a vessel reportedly coming back to Australia from Chile. The cargo is estimated to be worth as much as A$163 million (US $117 million), police said.
"This job started with just a thread of information to the NSWPF's Drug Squad 2½ years ago. That thread has helped us keep more than a ton of illegal drugs out of NSW," Police State Crime Commander Mark Jenkins told the outlet.
A total of 15 men were arrested in Sydney and across other Australian cities during related drug raids within the next few days. All the members of the smashed ring were charged with conspiracy to smuggle drugs into Australia and were refused bail.
The suspects, aged from 29 to 63, include former Australian rugby player John Tobin. The former sports star played 125 games for the Sydney Roosters in the National Rugby League (NRL) in the 1970s and 80s.
"No matter how many ventures we disrupted they still kept going. This group — the 15 we have arrested — that's the entire syndicate from top to bottom," Australian Federal Police Acting Assistant Commissioner Chris Sheehan told The Daily Telegraph, calling the busted ring "a robust, resilient and determined syndicate."
READ MORE: 2.5 tons of fake plastic rice seized in Nigeria

"The size of that seizure collectively makes it the largest cocaine seizure in Australian law enforcement history," he added, assuring that the ring has been dismantled to the root.
The members of the gang are alleged to be behind five counts of conspiracy to transfer drugs to Australia in total, including when police seized 32kg of cocaine in Fiji in December 2014.
The suspects are expected to stand trial before Central Local Court in March next year. They face maximum sentence of life imprisonment.