Duterte threatens to 'burn down' UN headquarters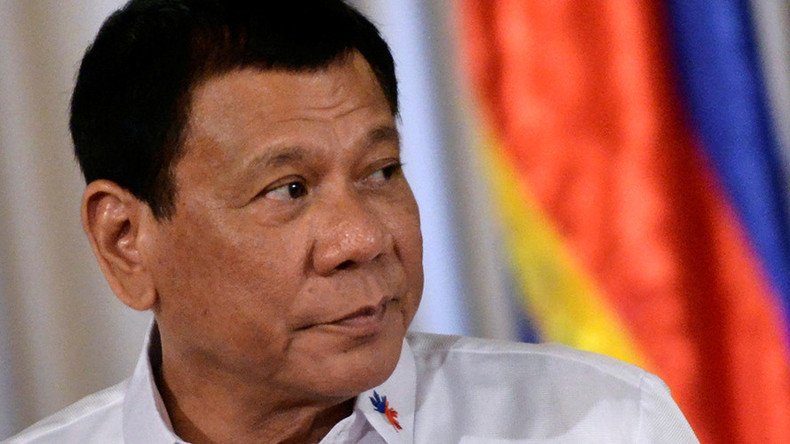 Philippines President Rodrigo Duterte has threatened to "burn down" the United Nations headquarters in New York, in response to mounting international criticism over his bloody crackdown on suspected drug dealers.
"You go and file a complaint in the United Nations, I will burn down the United Nations if you want," Duterte said, as quoted by the New York Times.
"I will burn it down if I go to America," he added, while speaking at an army base in the country's southern city of Zamboanga.
On Thursday, the Philippines leader called Zeid Ra'ad Al Hussein, a top UN official, an "idiot" and "son of a bitch" after the UN High Commissioner for Human Rights suggested launching an investigation into Duterte's own accounts of killings when he was mayor of Davao City, and the "shocking" number of deaths during the ongoing anti-drug war.
"This guy [Zeid] is ever the joker or crazy," Duterte said during a televised speech, repeatedly calling him "stupid."
"You UN officials, sitting there on your asses, we pay you your salaries. You idiot, do not tell me what to do... Who gave you the right?" he said, according to Reuters.
"Please shut up because your brain is lacking there," he told Zeid.
"Go back to school. You United Nations, you do not know diplomacy. You do not know how to behave to be an employee of the United Nations."
"You do not talk to me like that, you son of a bitch," he added.
In September, the outspoken Philippines leader refused to meet UN Secretary-General Ban Ki-moon, and even threatened to leave the UN after it criticized his 'War on Drugs.'
A UN official told Reuters it was "basically unheard of" for a leader to be too busy to meet the secretary-general.
Duterte's controversial methods of cracking down on illegal drugs appear to stem from his 22 years as mayor of Davao City. There have been an estimated 2,400 deaths related to the war on drugs since May, when Duterte was inaugurated as president, Reuters said, citing police reports.
The youngest person on the list was a five-year-old girl who was killed during a police raid in the city of Dagupan, located north of the capital Manila.
READ MORE: Philippines President Duterte snubs UN chief amid 'War on Drugs' abuse criticism
Last week, Duterte admitted he personally killed suspected criminals during his time as mayor of Davao City (the third most populous metropolitan area in the Philippines with more than 1.6 million inhabitants), patrolling the streets on a motorcycle.
"In Davao I used to do it personally. Just to show to the guys [the police] that if I can do it, why can't you," Duterte said, as quoted by AFP.
He added that he would "go around in Davao with a motorcycle, with a big bike around, and I would just patrol the streets, looking for trouble also. I was really looking for a confrontation so I could kill."
You can share this story on social media: