Philippines President Duterte snubs UN chief amid 'War on Drugs' abuse criticism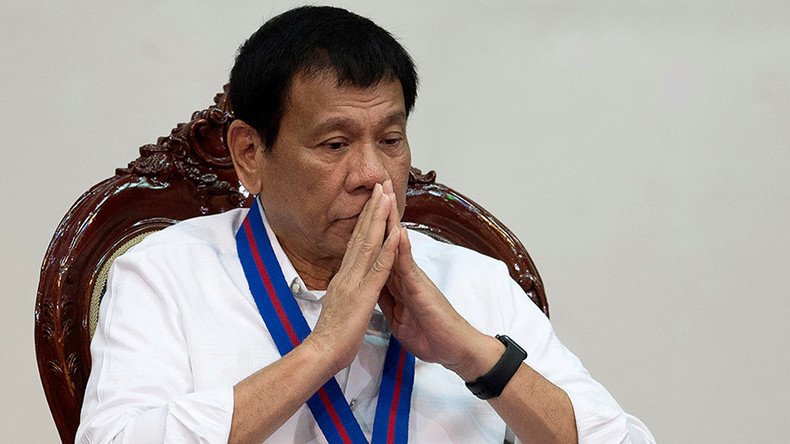 Philippines President Rodrigo Duterte has refused to meet the UN secretary-general. Earlier he threatened to leave the UN after it criticized his controversial 'War on Drugs', which has claimed some 2,400 lives since Duterte came to power.
Ban Ki-moon requested to meet Duterte during a summit of Association of Southeast Asian Nations (ASEAN) in Laos next week, but the president's office said it could not happen due to scheduling conflict, Reuters reported.
A UN official told the agency that it was "basically unheard of" for a leader to be too busy to meet the secretary-general.
Duterte's spokesman Ernesto Abella said his boss had "his own reasons for not meeting up with some leaders," but would not elaborate.
Last week UN experts criticized the Philippines for a wave of extrajudicial executions and killings amid the president's War on Drugs, which was a key point of his electoral platform. The president responded by calling the UN "silly" and threatening to withdraw the Philippines from it, a statement that was later retracted by his Foreign Ministry.
Duterte's tough and controversial methods of cracking down on narcotic trade stem from his 22 years as mayor of the City of Davao, which earned him nickname 'the Punisher' – after the vigilante anti-hero character of Marvel comics books.
An estimated 2,400 deaths related to the war on drugs happened in the country since May, when Duterte was inaugurated as the Philippines' new president, according to police reports. The youngest person on the list was a five-year-old girl, who was killed during a police raid in the city of Dagupan, located north of the capital, Manila.
READ MORE: 'I don't give a sh*t about them': Philippines president threatens to leave 'stupid' UN

The anti-drug campaign extends beyond targeting drug dealers and abusers. The Philippines government announced this week that starting next year it would introduce mandatory drug test for all college students. The measure has been in place for the past five years in colleges run by STI College, which has more than 103,000 students this academic year.
"It is something that we should be doing because the drug menace is real," STI's president, Monico Jacob, told Reuters.
Unlike Ban, US President Barack Obama will meet his Filipino counterpart in Laos, but the talk may be a challenge for him if Obama chooses to discuss human rights. Duterte this week said the American president would have to first listen to him and understand the situation in his country. The White House said Obama would not pull any punches regarding human rights.
The Philippines has long been a key US ally in East Asia and part of Washington's strategy to oppose China's growing regional power. Duterte's first month in power were marred by his insulting of the US Ambassador Philip Goldberg, whom he called a "gay son of whore" for allegedly interfering with the May presidential election.
Duterte also accused the US and Britain of importing terrorism into the Middle East and "destroying" the region.
WATCH MORE:
You can share this story on social media: