Putin's major 2016 Q&A marathon to focus on economy, US election, Syria ops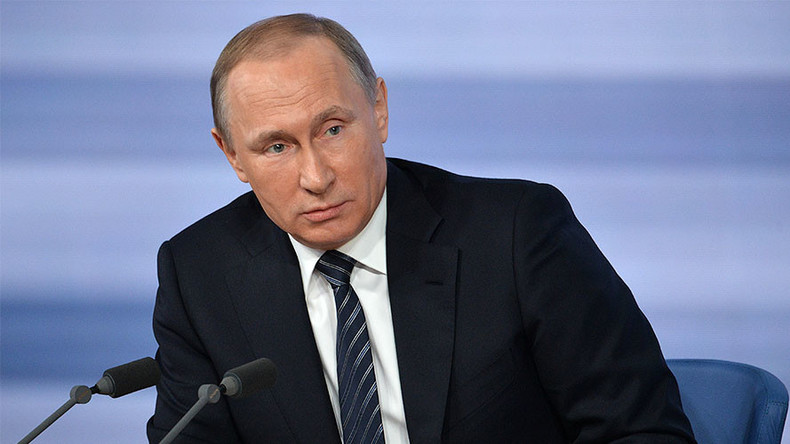 Over 1,400 journalists have gathered in Moscow for Russian President Vladimir Putin's major Q&A press conference on Friday. The US election results, Syrian conflict, and domestic issues are said to dominate the agenda.
LIVE UPDATES: Putin's Q&A with media 2016
The annual media marathon will start on Friday at noon Moscow time, according to the Kremlin. For the first time in the 12 years of Vladimir Putin's presidency, this year's Q&A session has been postponed by one day, as the president attended the funeral of slain Russian Ambassador to Turkey Andrey Karlov on Thursday.
Read more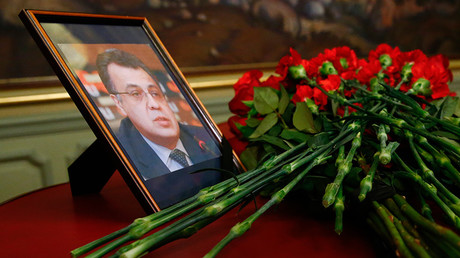 A record number of journalists from all across Russia and the world will attend the event. Dmitry Peskov, the Kremlin spokesman, told TASS that 1,437 reporters have been accredited this year – up from 1,392 in 2015 and 500 in 2001, when Putin was only one year into his first term.
President Putin is also expected to speak on the economic challenges faced by Russia. "Our economy and social welfare are traditionally a top theme," Peskov said. "We know that Putin takes it as a constant. I believe he will place major emphasis on it."
Putin will also address Syria, a pressing issue for the Middle East and beyond. Peskov said many are interested in the Russian military's efforts to combat international terrorism in the war-torn country.
"This is our military's first large-scale overseas deployment, and they are doing their job extremely well," he said.
Putin will also speak on the US election results and his cautious optimism towards a possible rapprochement between Moscow and Washington. Earlier, Putin said he sees US President-elect Donald Trump in a positive light, stressing that Russia is ready to restore ties.
Trump himself has signalled that he wants dialogue as well, praising Putin as an influential and powerful leader.
The Q&A session does not have a time limit. Last year, Putin spoke for three hours and seven minutes, but this is still far behind the 2008 record, when the President answered 106 questions in four hours and 40 minutes.
The event is also a competition for journalists, many of whom plan to use placards, creative outfits, and even cuddly toys to grasp Putin's – or his spokesman's – attention.