Swedish 'Dr. Anal' to continue practice despite controversial massage 'cures'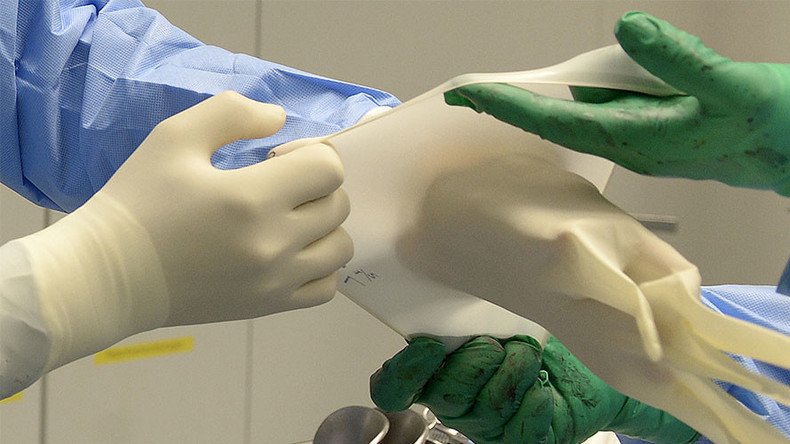 Having earned the nickname Doctor Anal for heralding rectal massage as panacea for all kinds of aches, a controversial Scandinavian physician has successfully appealed the latest decision to revoke his license.
The story of the controversial medic, who earned the media moniker Doctor Anal, has been hitting headiness over the past two decades.
His most discussed case was a 2003 case when he treated an elderly woman's back pain and headache with the anal massage. The woman said the treatment was "an incredibly offensive encroachment."
When Swedish Medical Board of Responsibility (HSAN) started investigating the matter, it turned out that the doctor had done up to 1,000 similar penetrations, all with "very good results," according to the fine-fingered physician himself.
HSAN called the treatment "dubious for a number of reasons," saying that the massage couldn't reach the muscles which need to be relaxed. However, Doctor Anal was allowed to continue to practice medicine after appealing to the courts in 2008.
Not all of Doctor Anal's treatments have gone well, though. He eventually got his license revoked in Denmark in July 2015, after piercing a patient's lung during an anesthetic injection.
This prompted HSAN to revoke his license as well, in March 2016, based on a clause in the Patient Safety Act.
The doctor appealed the HSAN decision in the Stockholm Administrative Court, saying that the clause wasn't applicable. The HSAN ruling then was recognized as invalid, Swedish Dagens Nyheter newspaper reported on Wednesday.
Thus, the controversial physician is free to practice in Sweden – however, he was still forced to quit his last place of work in the eastern Swedish town of Norrtälje, after he was recognized as the notorious Doctor Anal.
He isn't welcome in neighboring Norway, either – he was fired there back in 2006 after his dubious track record was discovered.
The doctor himself has described the probes as a witch hunt, all the while defending his technique as successful.
Back in 2006, Doctor Anal spoke to Aftonbladet newspaper, saying he is misunderstood by the public.
"I have a personality disorder, or rather a syndrome, a form of Asperger's. Just like Bill Gates or Einstein, for example," he said. "I have made it impossible for myself within the healthcare sector because I behave childishly sometimes. I am different, but cleverer."
You can share this story on social media: