ISIS targets civilians in Mosul; Iraqi, coalition forces also cause civilian deaths – HRW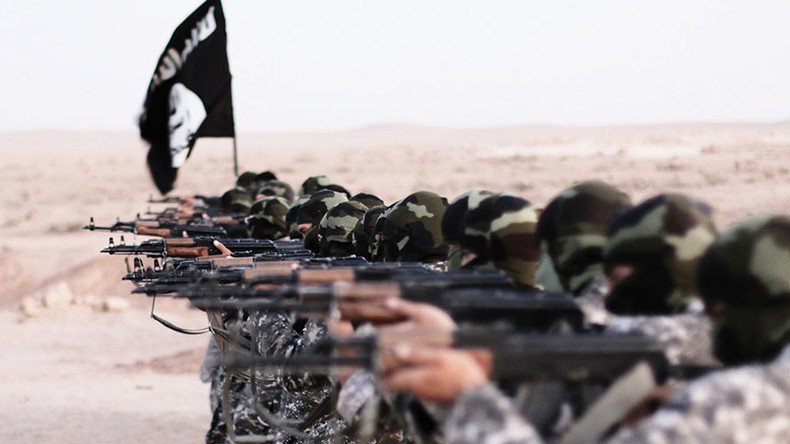 Islamic State has "indiscriminately' attacked people who refused to retreat from the Iraqi city of Mosul alongside jihadists, Human Rights Watch said, adding that Iraqi and US-led coalition forces were responsible for civilian deaths.
Islamic State (IS, formerly ISIS/ISIL) militants used mortar rounds and explosives against the population in eastern Mosul and deliberately shot at fleeing residents, HRW said on Wednesday.
The terrorists were "indiscriminately or deliberately killing and wounding people for refusing to be human shields," Lama Fakih, deputy Middle East director at Human Rights Watch said cited in a statement published on its website.
Jihadists warned people by radio and via mosque loudspeakers that those who refused to retreat with them were "unbelievers" and therefore Islamic State enemies, in the same category as Iraqi and coalition forces.
The witnesses, who managed to flee Mosul, told HRW of at least 18 deadly militant attacks on civilians in late November and early December.
Those who escaped to areas controlled by Iraqi forces were threatened by IS sniper fire, car bombs and improvised explosive devices.
According to HRW, Iraqi troops and the US-led coalition were also to blame for deaths among civilians.
Iraqi forces positioned soldiers in homes or on rooftops in densely populated areas, which were then struck by IS mortars.
Witnesses also spoke of at least three instances in which "Iraqi or coalition airstrikes" targeted IS fighters located in residential areas, resulting in civilian casualties.
Neither IS nor Iraqi forces gave residents a say in the matter when they placed troops inside their homes, they added.
READ MORE: ISIS made 1,000s of mortars & rockets using 'industrial' production in Mosul – study
Nineteen people were killed and dozens wounded in such attacks from both warring sides, HRW said, adding that the numbers represent only "a fraction of the total" death toll.
"Directly targeting civilians or using them as human shields is a war crime," the human rights group stressed.
"The presence of ISIS fighters among civilians does not absolve anti-ISIS forces from the obligation to target only military objectives," it added.
Iraqi forces, backed by the US-led coalition, launched a large-scale offensive onIslamic State's main Iraqi stronghold of Mosul in mid-October.
Since the start of the operation, they managed to push jihadists out of several neighborhoods in the eastern part of the city.
READ MORE: Iraq parliament speaker calls for govt probe of Qaim airstrikes that 'killed dozens of civilians'
According to Oxfam, some 100,000 people have managed to flee the violence in Mosul, yet approximately 10 times more are still in the city and face a "dire humanitarian situation."
You can share this story on social media: