China to give Philippines $14mn in guns, offers $500mn long-term loan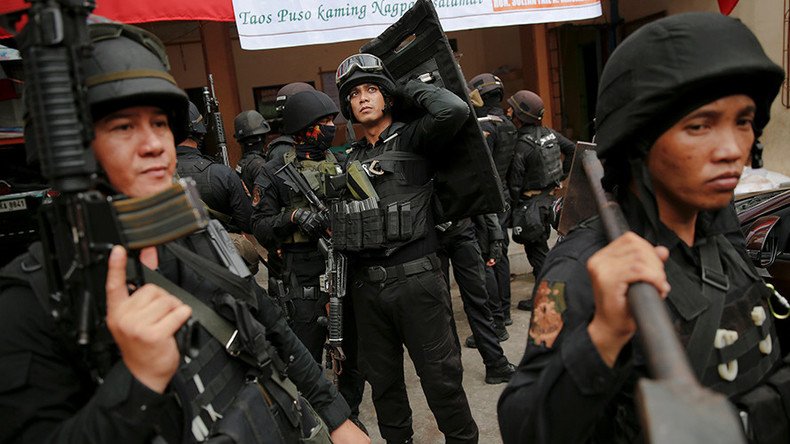 As relations between China and the Philippines warm, Manila is poised to accept $14 million worth of arms from US rival and newfound partner Beijing. This is in addition to a $500 million long-term soft loan for other equipment the Chinese have provided.
The free deal the Philippines could receive concerns small arms and fast boats, according to Manila's defense minister, Delfin Lorenzana, as cited by Reuters. The money is intended to help President Rodrigo Duterte fight crime and terrorism, Lorenzana said.
"China has given us a list of military equipment and we will go through it to find out what we really need," said Lorenzana, following a meeting between the Philippines president and Chinese ambassador Zhao Jianhua, where the offer of the $500 million soft loan – made on favorable terms to the borrower – was also made.
Lorenzana spoke at a Manila army hospital, where he was gave out gifts to wounded soldiers.
The news follows Duterte's announcement earlier this month that he would accept a firearms deal with Beijing. The Philippines leader promised to send his defense secretary to China to accept the weapons, which are to be paid for within 25 years, Duterte said in a speech to the country's troops.
Lorenzana said there is a possibility the $14 million deal would include "small arms, fast boats and night vision goggles." He added that the deal will be finalized by the end of the year, and the weapons should reach the Philippines by the second quarter of 2017.
"The Chinese ambassador last night told the president, 'I know your problem in drugs, so we would like to help you,'" the defense minister confirmed.
Before Duterte came to power in June, relations between China and the Philippines had been tense, marred by a territorial dispute over islands in the South China Sea.
But ever since Duterte's crackdown on drug kingpins – followed by allegations of human rights abuses from the Obama administration – the island nation has changed course. Following a series of media spats and public profanity targeting the outgoing US leader, the Philippines leader has followed up on his promise to turn away from the US and toward China.
READ MORE: Philippines' Duterte agrees to buy Chinese firearms
In November, Duterte canceled the purchase of over 26,000 US rifles for the national police force after reports Washington would be halting the sale over concerns of human rights violations.
Last week, the Philippines leader warned the US that he will scrap a pact that allows US military forces to train in the Philippines if Washington doesn't renew a large-scale aid package.
You can share this story on social media: