Prosecutors and courts should crack down on 'fake news,' says German justice minister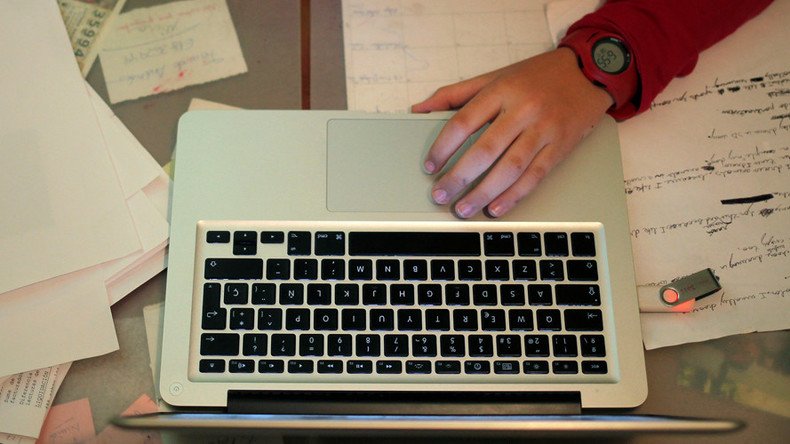 The judiciary in Germany has to consequently go after those spreading fake news on the internet, the country's Justice Minister, Heiko Maas, said. EU Parliament's President Martin Schulz calls on a respective ruling throughout the European Union.
In an interview to the German news outlet Bild am Sonntag, Maas demanded that prosecutors and courts in the country should tackle the spread of false news and statements.
"Slander and malevolent defamation are not covered by freedom of speech. The Judiciary should consequently pursue this in the internet as well," the minister said.
According to a German law, slander or defamation of a "public person" is being punished with up to five years in prison. "This should be clear to anyone who tries to manipulate political debates with such lies. We should use the legal framework to the full," Maas noted.
According to Bild, one such example refers to the recent killing of a young German woman Maria L. by a 17-year old refugee from Afghanistan.
In the wake of the incident, German MP from the Green Party (Bundnis 90/Die Grunen) Renate Kunast, allegedly twitted: "Despite the murder by the traumatized refugee, we still have to help him."
It turned out that the message, which was attributed to Süddeutsche Zeitung and caused quite a negative response, was a fake. Yet it was re-posted someone 4,500 times on Facebook before being deleted.
With regard to similar cases, Maas now demands an adequate response from the social media, and Facebook in particular.
"Facebook earns a lot of money with fake news as well. Whoever gets billions in profits on the internet has a social responsibility. Criminal slanders must be deleted immediately after notification [on them]," Maas said. He added that it should be "easier for users to mark a message as fake."
Earlier this week, the parliamentary chairman of Germany's Social Democratic Party (SPD), Thomas Oppermann, proposed that social media giants like Facebook should be required to remove false news and illegal posts within 24 hours or face fines up to €500,000 ($522,000).
Speaking to the German Der Spiegel, Oppermann stressed that Facebook has not used the opportunity to effectively regulate the issue of complaint management itself.
Representatives of the ruling parties in Germany (SPD and CDU) want to elaborate ways to counter fake news in the parliamentary sessions following Christmas holidays.
Germany is worried that a spread of such messages and outright lies on the internet may influence the Parliamentary elections in the country, due to take place in September next year.
Calls for a tougher approach towards spreading fake news on the internet are also coming from the President of the EU Parliament, Martin Schulz. According to the official, there is an urgent need for "lawmakers to act – and not only nationally, but rather Europe wide," Focus reports.
"I am for the protection of victims [of fake news] with legal means," Schulz said.
He concluded that it would be "really expensive" for the companies like Facebook if they "won't block the spread [of false news]."
You can share this story on social media: