German politicians want €500k fines if Facebook fails to remove fake news within 24hrs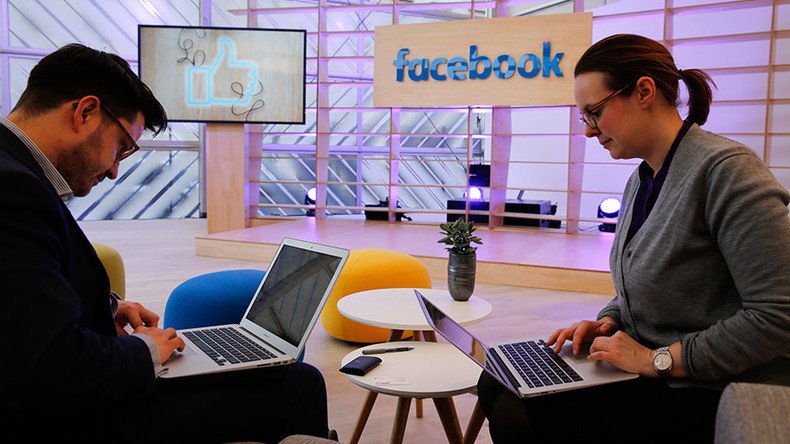 The parliamentary chairman of Germany's Social Democratic Party (SPD), Thomas Oppermann, has asserted that social media giants like Facebook should be required to remove fake news and illegal posts within 24 hours or face fines up to €500,000 ($522,000).
"Facebook has not used the opportunity to effectively regulate the issue of complaint management itself," Oppermann said in an interview with Der Spiegel on Friday. Therefore, "market dominating platforms like Facebook will be legally required to build a legal protection office in Germany, available 24 hours a day, 365 days a year," he added.
German politicians fear that hate speech and 'fake news' could influence public opinion ahead of the federal elections next year, with far-right parties gaining momentum on growing discontent with Angela Merkel's open-door refugee policy.
Merkel's Christian Democrats (CDU) party has acknowledged in a statement that, while social media platforms offer "completely new possibilities of political communication," they also harbor some dangers. The CDU claimed on Friday that Facebook and other social media sites have increasingly become platforms for spreading 'fake news' and hate messages, citing manipulation of political discussions on the web as one of the greatest dangers.
"Companies are responsible for what happens on their platforms. That is why they have to react," Volker Kauder, a senior CDU member, noted.
The legislation would oblige social media platforms to set up offices to respond to complaints from people affected by hateful messages. "High penalties" would await companies that fail to meet their responsibilities, he warned.
On Thursday, Facebook said in a statement that, although it believes in "giving people a voice," it is currently working on measures to prevent fake news from spreading on the platform, including "several ways to make it easier to report a hoax if you see one on Facebook."
"We've focused our efforts on the worst of the worst, on the clear hoaxes spread by spammers for their own gain, and on engaging both our community and third party organizations," the company said.
However, the third-party companies that Facebook has commissioned to police for hoaxes and 'fake news' include the Washington Post, which recently admitted to running an article relying on sham research, and two Ukrainian groups, of which one is hardline Russophobic.
German Justice Minister Heiko Maas said the government is keeping close tabs on how efficiently Facebook removes illegal content. If removal rates fail to grow, "urgent legal consequences" could follow.
"We expect significant improvements in Facebook's removal practice. The standard for removals must be German law," Maas told Sueddeutsche Zeitung on Friday.
Earlier this week, the International Auschwitz Committee accused Facebook of "poisoning the societal climate" in Germany and overseas, warning that the social media giant's soft treatment and arrogance towards online hate speech is "increasingly intolerable and dangerous."
Facebook "continues to massively participate in the poisoning of the social climate, not only in Germany," said Christoph Heubner, executive vice president of the International Auschwitz Committee (IAC), as quoted by German news agencies.
"Obviously, the responsible persons at Facebook neither take the [German] justice minister nor the German legislator seriously," he added.
Hate speech, including online comments, is punishable under German law, which states that spreading information that encourages violence against people due to their ethnic or religious background is punishable by up to three years in jail.
You can share this story on social media: