Up to 1,750 jihadists back in Europe from warzones, ready for attacks – report
Published time: 8 Dec, 2016 18:03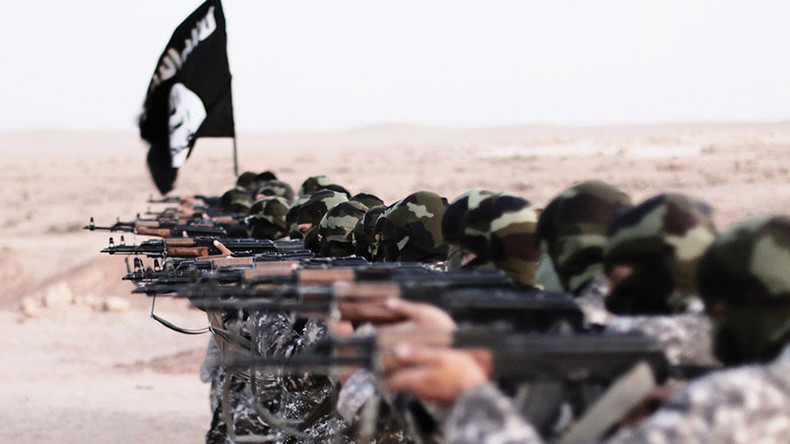 A third of the 5,000 European jihadists who traveled to fight in Syria and Iraq are now back in Europe, with some on "specific missions," a new EU report warns. The bloc's authorities are raising the alarm over further Islamist attacks on European soil.
EU anti-terrorist chief Gilles de Kerchove will present the findings of the report, which has been already seen by the AFP, to European ministers on Friday.
It says that out of 5,000 Jihadists who joined terrorists in Iraq and Syria, around a third are now back in Europe. Although the document itself gives no exact figure, the number could reportedly be as high as 1,750.
According to the report, "those in the majority that will drift back, and those who will be sent back on specific missions" are of particular concern.
Of the jihadists who have returned, some have been either convicted or are serving prison sentences, while others are free and leading normal lives. The report also says that jihadists from Libya may exploit their connections to relatives in Europe and head to the continent.
Meanwhile, "up to 2,500 fighters from Europe remain on the battlefield," AFP writes, citing the report, adding that between 15 and 20 percent of them have died in the fighting. On Thursday, Austrian Foreign Minister Sebastian Kurz warned of a rising terrorist threat in Europe, while speaking at a meeting of ministers from the Organization for Security and Co-operation in Europe (OSCE).
"A terrorist threat in our communities is not letting up, but is rather on the rise," Kurz said, as quoted by TASS.
"Apart from the military operations in Syria and Iraq, we must deal with them [terrorists] using ideology and police. We must stand together and prevent the youth joining their ideology."
Concerns have also been voiced by the head of Britain's MI6 intelligence agency, Alex Younger. During his public address in London, he cautioned that the jihadists "are plotting ways to project violence against the UK" and its allies.
A Europol report issued earlier in December says that Islamic State (IS, formerly ISIS/ISIL) terrorists "assembled teams in Syria" to "commit terrorist attacks." The paper warned that the perpetrators might use the same tactics applied in Iraq and Syria, resorting to kidnappings and car bombs.
On October 30, the head of the German Federal Office for Protection of the Constitution (BfV), Hans-Georg Maassen, said that success against terrorists in the respective warzones could lead to assaults on European soil.
Reacting to the anti-IS operation in Mosul, Maassen cautioned: "That is good. But this can lead to the consequence that this situation may alert its [IS] supporters in Europe, that it can lead to violent attacks".
Europe, with Germany, France and Belgium in particular, has been shaken by multiple terrorist attacks over the past year and a half. In several cases the perpetrators either pledged allegiance to IS or have been directed by the organization, including through social media.