Fall of ISIS in Mosul may push terrorists to launch attacks in Europe – German spy chief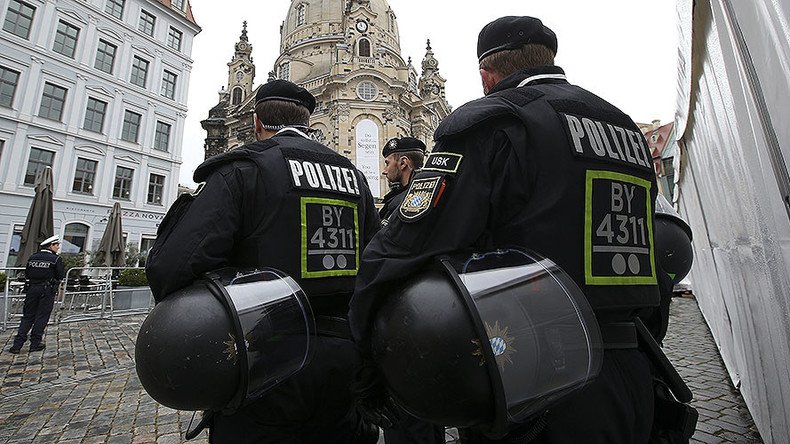 The defeat of Islamic State militants in their Iraqi stronghold Mosul may spark terrorist attacks across Europe, the head of the German Federal Office for Protection of the Constitution (BfV), Hans-Georg Maassen, has said.
Speaking to German media outlet Deutschlandfunk, Maassen acknowledged that the jihadists "possibly stand with their backs to the wall" and can "effectively face defeat" in the Iraqi city, adding that the BfV is "closely watching the situation in Mosul."
The Iraqi Army and allied militias backed by the US-led coalition launched an operation to retake the country's second-largest city on October 17.
"That is good. But this can lead to the consequence that this situation may alert its [IS] supporters in Europe, that it can lead to violent attacks," the BfV chief warned.
He added though that security services in Germany are preparing for such an event. "This is what we want to prevent and we also adjust ourselves accordingly, so that it can be avoided." Maassen did not name any imminent threat facing Germany.
Yet according to the intelligence chief, the BfV should prepare itself for "different scenarios," including cases when "well trained fighters [who could] simultaneously stage suicide attacks or terrorist acts with Kalashnikov assault rifles." This was the case during IS-inspired terrorist assaults in Paris in November 2015 as well as suicide bombings in Brussels airport and metro station in March this year.
"And then we have the case of a lone wolf who is not really a lone wolf because, as we have now encountered in a number of cases, these people are being radicalized and led via instant messenger service, via the internet," Maassen said.
On September 21, police in the German city of Cologne raided a refugee compound, arresting a 16-year-old Syrian refugee over suspicion he was allegedly planning a terrorist attack.
Law enforcement officials released a statement saying the young man had attended a mosque in Cologne and "has radicalized himself in a very short time." The Syrian came to the attention of police on June 10, 2016, after sending IS-related images to his friends.
German police are now also investigating whether a 16-year-old girl named Safia, who stabbed a police officer in Hannover earlier in October, may have been directed by IS.
In response to the case, Maassen said that Islamic State is increasingly trying to address young people via social networks to "radicalize them."
One of the most recent terrorist plots was foiled in early October in the eastern city of Chemnitz, when a 22-year-old Syrian national, Jaber al-Bakr, was captured after a two-day manhunt.
Although a special operation had been launched by the authorities, the man was only detained when three fellow Syrians tied him up and alerted police.
Al-Bakr later committed suicide in his cell. Prior to the manhunt authorities in Germany had reportedly received a tip-off from US intelligence services that the Syrian was planning a terrorist attack, possibly on Berlin airport, after intercepting his phone calls with IS in Syria.
In July, Germany was shaken by several attacks committed by asylum seekers. On July 18 a man believed to be an Afghan refugee injured five people on a train near the town of Wurzburg.
While just a week later, another asylum seeker, this time from Syria, launched a suicide attack at a festival in the city of Ansbach, injuring 15 people. In both cases the perpetrators had pledged allegiance to IS.
You can share this story on social media: