Dead German terror suspect 'scouted big Berlin airport, spoke to IS contact' – reports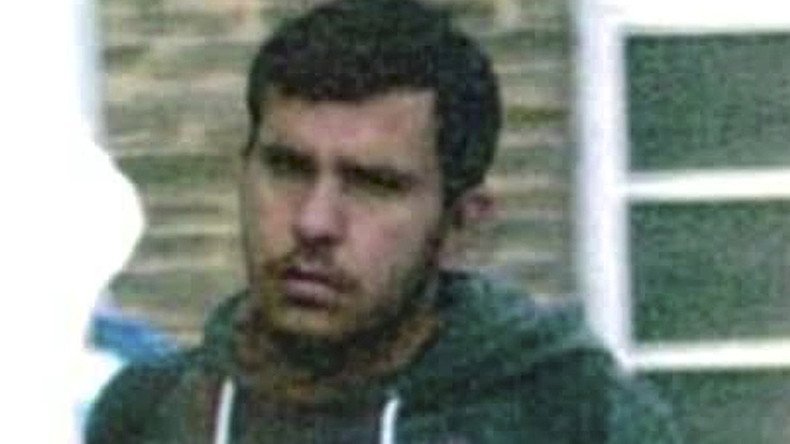 A Syrian bomb plot suspect, who committed suicide in a Saxony jail after a two-day manhunt, eyed a "big airport in Berlin" as a "better" target than trains, and planned to make a suicide-vest. He was also in touch with IS contacts, reported German media.
German federal prosecutors discovered solid evidence, including bus tickets, which led them to the conclusion that Jaber al-Bakr, 22, had gone to Berlin one weekend in the second half of September, Frankfurter Allgemeine Sonntagszeitung (FAS) reported. According to a report by the Berliner Morgenpost newspaper, the suspect not only spent a night there, but also scouted an airport as a potential target and met an Islamic State (IS, formerly ISIS/ISIL) contact.
The airport in question is believed to be Tegel airport, German broadcaster ARD reported without disclosing its source. The suspect reportedly planned to make a suicide-bomber's vest to carry out the attack.
An unnamed US intelligence agency allegedly provided a tip-off about the planned attack after intercepting several phone calls from al-Bakr to IS terrorists in Syria, according to a source in investigation team, cited by Germany's Welt am Sonntag.
The suspect allegedly told his contact on October 7 that 2kg of explosives were ready, but he decided to change his target, stating that a "big airport in Berlin" was "better than trains."
Investigators assumed al-Bakr to have been connected with IS and to be planning an attack comparable to those in Paris and Brussels. However, despite mounting evidence, there were not yet "enough links to IS that could be used in court," according to a spokesman for the federal prosecutor's office cited by FAS.
Syrian-born al-Bbakr arrived in Germany in February 2015, and reportedly visited Turkey this summer. German police launched a large-scale operation to apprehend al-Bakr last weekend, after discovering "highly sensitive explosives" in his apartment in the eastern city of Chemnitz. The man who rented the flat, a 33-year-old Syrian who Welt am Sonntag named as Khalil A., is currently in custody.
The two-day manhunt was dubbed a "total failure" when al-Bakr was captured on Monday by three fellow countrymen who turned him in to the police. The suspect was found dead in police custody on Wednesday.
"On the evening of October 12, 2016, Jaber al-Bakr, who was suspected of planning a serious attack, took his life in the detention centre at Leipzig correctional hospital," read a statement from the authorities.
The death of the suspect, who was allegedly checked on every 15 minutes, raised many questions on the state of the German law enforcement system, and the Saxony justice system in particular. Many politicians called for an independent investigation into the incident.
You can share this story on social media: