'Saxony's justice fiasco': Syrian bomb suspect's death in German jail raises eyebrows
German politicians have been up in arms over the death of Jaber Albakr, a Syrian bomb plot suspect who committed suicide in jail. Green Party MP Renate Künast said his death casts a "dark shadow" on the Saxon justice system.
"Clarification by the justice [ministry] itself will not be enough," she added, calling for an "independent investigation," German daily Zeit reported.
The Greens' deputy parliamentary leader, Konstantin von Not, said the incident is a "fiasco for Saxon justice."
"If a terrorist under permanent observation appears to commit suicide, then there is a great deal of wrong in the Saxon JVA," spokeswoman for the Green Parliamentary Party in Saxony, Katja Meier, stated on Twitter.
Wenn ein unter Dauerbeobachtung stehender Terrorist offenbar Suizid begeht, dann läuft in sächs. JVA gewaltig was schief #fail

— Katja Meier (@Ka_Meier) 12 октября 2016 г.
Federal Minister of Family Affairs Manuela Schwesig (SPD) wondered via Twitter: "What is going on?"
Jaber Albakr was found dead in his prison cell in Leipzig late on Wednesday. Saxony's Justice Minister Sebastian Gemkow said the prisoner strangled himself by tying his shirt to the bars of his jail cell.
According to Gemkow, Albakr was found by a guard at 7:45pm hanging from the bars. The guard tried to revive him but failed. A doctor declared him dead 30 minutes later.
Prison head Rolf Jacob said authorities who assessed Albakr when he entered the prison had noted there was a suicide risk, but did not consider it acute, AP reported. He confirmed reports that Albakr had destroyed a lighting fixture in his cell on Tuesday, but "it was not interpreted as a suicide attempt."
READ MORE: German police admit manhunt for Chemnitz plot suspect was 'total failure' – report
The suspect was allegedly checked on every 15 minutes and given pants without a belt as a precaution.
Wolfgang Bosbach, a senior member of Chancellor Angela Merkel's CDF party, told N-TV that given his behavior, Albakr should have been under constant observation.
"The suicide danger was known, it was not just an assumption," Bosbach said, according to AP.
Read more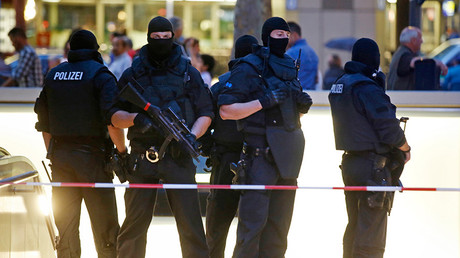 Chairperson of the Left Party and a member of the Bundestag, Katja Kipping, has called on the Gemkow to resign.
"Saxon justice is a shame for every state of law," she said. "The suicide of the 22-year-old Syrian terrorism suspect is a scandal that must not be left unnoticed."
Member of the Social Democratic Party of Germany Johannes Kahrs tweeted: "What's wrong in Saxony? Crazy."
"How could that have happened?" Greens MP Volker Beck wondered.
The local prosecutor said it's unclear if the Syrian bomb suspect had any accomplices.
"We don't know yet if there were people pulling the strings," Klaus Fleischmann, chief public prosecutor in the state of Saxony, told a news conference on Thursday.
German media had earlier quoted investigation sources as saying that Albakr told investigators shortly before his suicide that three Syrians who handed him over to police were his accomplices.
Interior Minister Thomas de Maiziere said Albakr's death would make the investigation into whether he had accomplices in the thwarted plot far more difficult.
Meanwhile Al-Bakr's lawyer, Alexander Huebner told RUPTLY news agency that authorities failed to timely recognize the danger of a suicide.
"What went wrong is that they incorrectly estimated the danger of suicide. He needed constant surveillance, but this didn't happen and then this tragic event occurred," he said.
Though not accusing officials of any deliberate wrongdoing, Huebner pointed out at numerous signs of the upcoming suicide.
"You know, I am no psychiatrist or psychologist, but for me there were enough indications that there was a self-endangering situation. There were the criminal charges, there was a hunger strike which lasted – it was not a-24 hour action – it lasted over several days. Then there were the events in the jail, where he manipulated a socket and ... what other indications do you need? I don't know."
Read more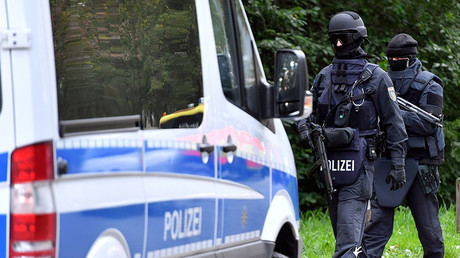 Albakr was granted asylum after arriving in Germany last year. de Maiziere said it appears that he was planning to carry out terrorist attacks similar to those in Brussels in March and in Paris last year.
Inside the apartment where he had been staying in the city of Chemnitz, police found highly volatile explosives and a homemade bomb vest.
Albakr was arrested on Monday in Leipzig after three fellow Syrians tied him up and alerted police. He had been under surveillance by German domestic intelligence since last month.
De Maiziere said that the Syrian man had undergone a security check last year, but it did not turn up anything suspicious.
"There was a check against security authorities' data in 2015, but without any hits," he said on Wednesday. "It's not clear when he was radicalized."
German authorities have said they believe he had links to Islamic State (IS, formerly ISIS/ISIL) and may have been planning to attack a Berlin airport, possibly this week.
The three Syrians who captured the suspect had been granted asylum, and their "behavior deserves praise and recognition," de Maiziere said.