Honda's latest electric car detects 'human emotions'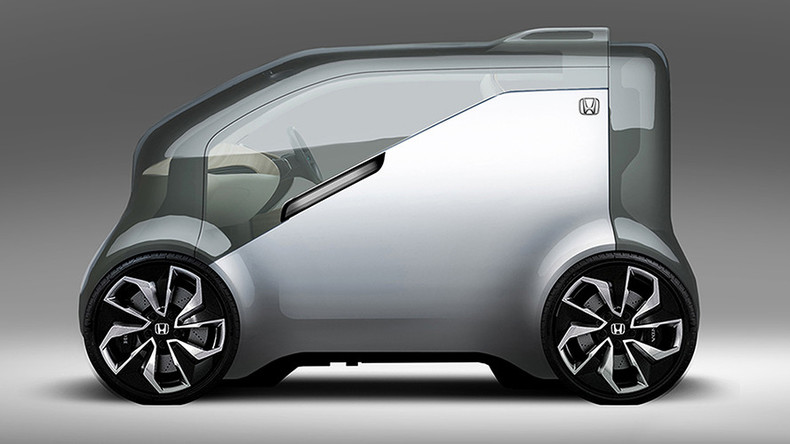 Car manufacturer Honda has come up with a better way to interact with humans: it has created a car that it says can feel emotions.
Called the 'NeuV,' the latest vehicle will be unveiled at the Consumer Electronics Show in Las Vegas early next year, according to a statement from the Japanese automaker.
According to the company, it is a "concept automated EV commuter vehicle equipped with artificial intelligence (AI) called 'emotion engine' that creates new possibilities for human interaction and the new value for customers."
"Harnessing the power of artificial intelligence, robotics and big data to transform the mobility experience, Honda today announced that 'Cooperative Mobility Ecosystem' will be the theme for its participation at the 2017 Consumer Electronics Show (CES) in Las Vegas," the company announced.
READ MORE: Transformers brought to life in bizarre shape-shifting BMW vehicle (VIDEO)
Attendees at the event will have access to a hands-on demonstration of the car, and according to the automaker, it will be automated and specifically designed for commuters.
"Honda will feature interactive and immersive experiences designed to showcase a future technology path toward a redefined mobility experience," the company added.
Honda initially started the research project with SoftBank Corp in July to "open innovations of AI technologies towards the 'emotion engine.'"
READ MORE: Enraged drunk kicks 'emotion-reading' Pepper robot in Japan

The process involved aiming for the car to "utilize conversations with the driver, together with other information obtained from various sensors and cameras installed on the mobility product, both to perceive the emotions of the driver and to engage in dialogue with the driver based on the vehicle's own emotions."
American automaker Tesla currently specializes in electric cars, also known as "plug-in vehicles."