Molotov cocktails, firecrackers hurled at police at march over teen's death in Athens
Fierce clashes have broken out in central Athens between police and groups of rioters after a peaceful march. The gathering marked the anniversary of a teen's death at the hands of police in 2008.
Dozens of youths wearing protective gear threw Molotov cocktails, flares and firecrackers at riot police, who responded with tear gas and flash-bang grenades, the Greek Athens-Macedonian News Agency (AMNA), reported.
About 18 people have been detained so far, according to AMNA.
The protesters pulled up paving slabs and used numerous roadblocks to set up barricades in a residential district surrounding the National Technical University of Athens. Earlier, the protesters also set a car which had been parked nearby on fire.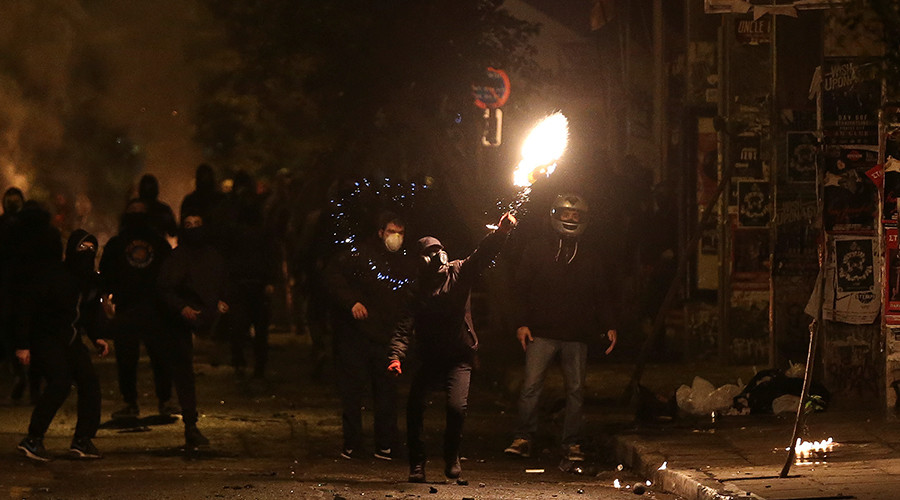 Clashes broke out after the end of a massive demonstration that marked the eighth anniversary of the death of 15-year-old Alexandros Grigoropoulos, who was fatally shot by police in the Athens district of Exarchia in 2008.
About 1,500 people representing student and school unions, as well as various anti-establishment movements and non-parliamentary leftist and anarchist groups, marched through the center of the Greek capital towards parliament earlier on Tuesday.
The march was preceded by a rally outside of the gates of the Technical University where a group of protesters pelted police officers with stones.
Groups of rioters also immediately attacked police after the end of the demonstration and set rubbish bins in the area on fire. Owners of cars parked in the Exarchia district had reportedly found flyers attached to their vehicles informing them that they should remove their cars from the area earlier in the day.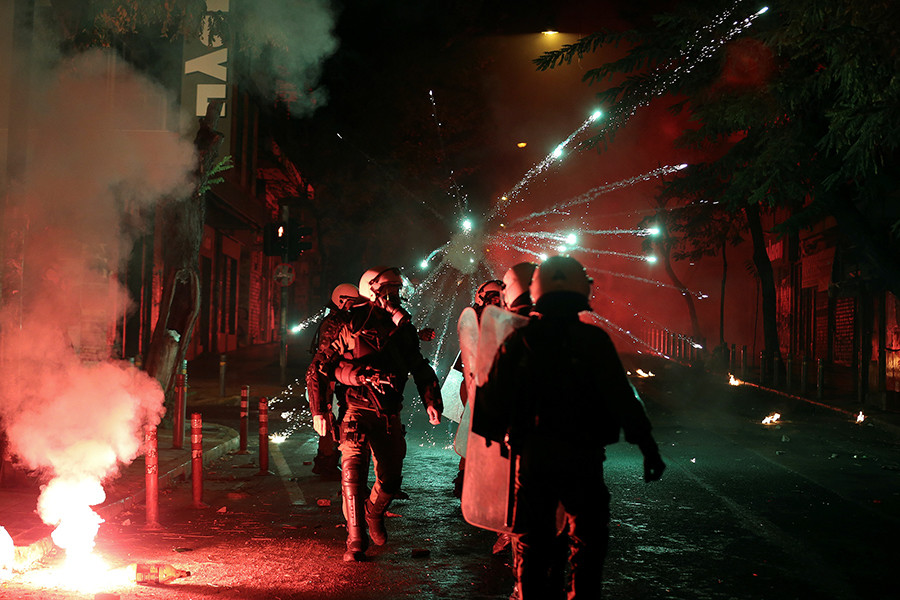 Anarchists also engaged in scuffles with police in Athens last month, both during a visit from US President Barack Obama, and on the anniversary of the 1973 student uprising.
READ MORE: Greek police clash with demonstrators protesting Obama's visit to Athens (PHOTOS, VIDEOS)

You can share this story on social media: