Greek police clash with demonstrators protesting Obama's visit to Athens (PHOTOS, VIDEOS)
Leftist demonstrators protesting against US President Barack Obama's visit to Athens have clashed with police, who used tear gas to disperse the crowd as people tried to break through cordons.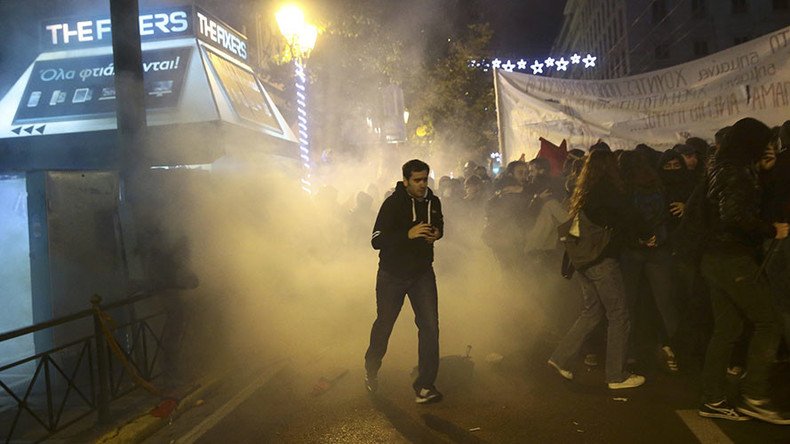 Some 7,000 people took to the streets of central Athens on Tuesday to protest Obama's visit to the Greek capital, Reuters reports. The demonstrators initially planned to walk all the way to the US Embassy located in another part of the city, but the procession was disrupted as protesters clashed with police officers.
"We don't need protectors!" one of the banners carried by the demonstrators read. Some could be heard exclaiming: "Yankees go home!"
One protester was seen setting an American flag on fire.
All public gatherings were banned in the central part of Athens due to Obama's two-day visit. Riot police parked buses along Obama's route and erected cordons.
No injuries or arrests have been reported so far, according to AP.
More than 5,000 police officers were deployed in central Athens to maintain order.
Nearly 1,000 people took part in a similar protest in Greece's second biggest city, Thessaloniki.
Protesters are rallying against US policy that is "creating tensions" with various countries around the world, starting with China and Russia, as well as against the US attempts to "overthrow the government in Ukraine," Greek journalist Aris Chatzistefanou told RT. Apart from that, protesters are blaming the US for supporting"Islamic extremists"which led to"well-known consequences."
"While the Greek government is trying to present the visit of Obama as a visit of a peacemaker, thousands of demonstrators came onto the streets to protest US policy in [such] parts of the world from Latin America to Middle East, Afghanistan and Syria," Chatzistefanou said.
"The government was trying to present to the Greek public that Barack Obama will come and help with the austerity policy that was imposed by the Troika," Chatzistefanou said, also adding that there is "no direct connection" between Obama's promises and what the IMF is planning to do.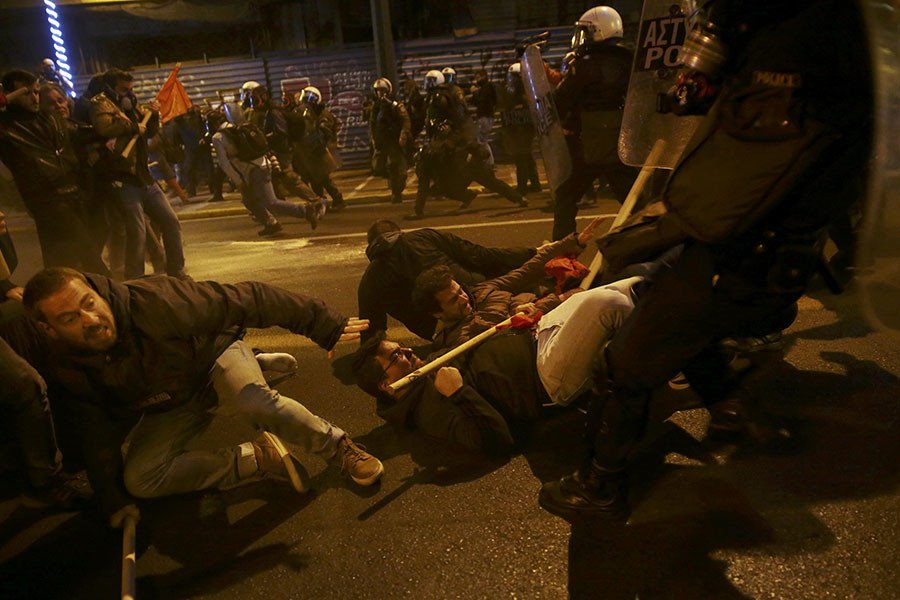 Notis Marias, an independent member of the European Parliament, believes that the difference in attitudes toward the US in Greece lies in the hope of the Greek parliament that President Obama might influence the EU and the IMF over the austerity measures – an idea that, however, looks rather improbable.
"Obama is an outgoing president. He is not going to be in office in two months. Trump might follow a different approach. I think that Obama can't help Greece," Marias told RT.
READ MORE: Obama tours Europe to soothe fears over Trump's stance on NATO, TTIP deal
Obama may be advocating for Greece in an effort to reach an agreement with the US regarding LNG (liquefied natural gas) that could be transferred from Texas via Greece to the Balkan region, Marias suggested.
Obama's visit nearly coincides with Greece's annual anti-American demonstrations carried out to commemorate a pro-democracy student protest that was harshly suppressed by military forces in 1973.
This is the first time that Obama has visited Greece during his eight years in office. Last time Greece was visited by a US president when Bill Clinton held the office in 1999. His visit also saw extensive street fighting between anarchists and riot police.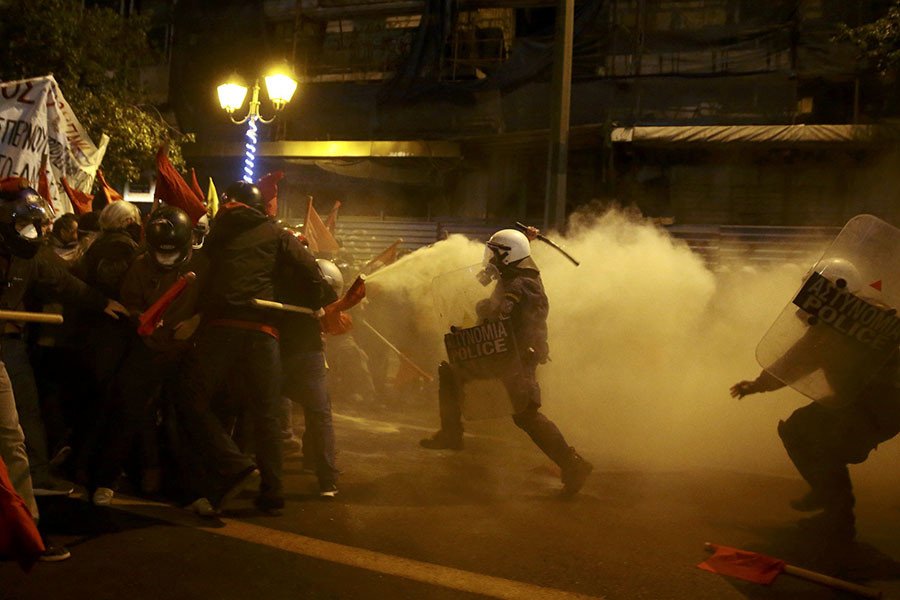 Authorities had to step up security measures "as the circumstances require," with a number of protests planned, a police source told AFP earlier today.
Obama left Washington on Monday, embarking on his last trip across Europe before President-elect Donald Trump assumes his post in January 2017.
He is to spend one more day in Greece to continue the discussion of Greece's economic situation and Europe's migration crisis. He will then leave for Germany on Wednesday, intending to soothe concerns over Trump's upcoming presidency.
You can share this story on social media: