Stolen Dachau death camp gate with 'Work sets you free' inscription likely retrieved in Norway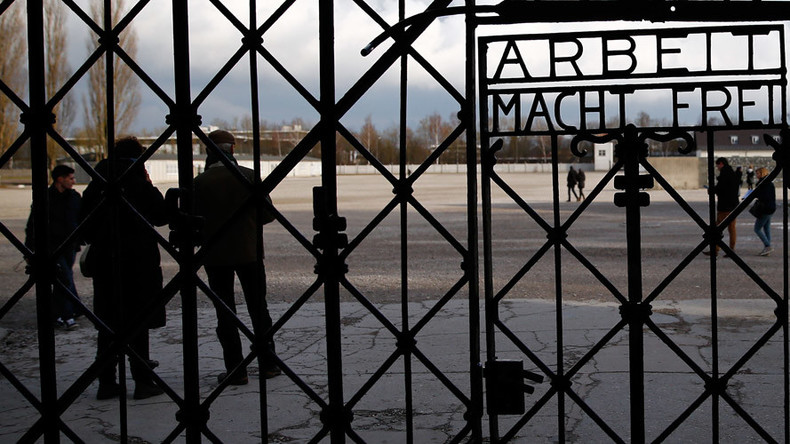 An iron gate with the inscription "Arbeit macht frei" ("work sets you free") has been found in Bergen, Norway, police reported. It's most probably the one stolen two years ago from the infamous Nazi concentration camp in Dachau, Germany.
The gate was located in the Bergen area after Norwegian police received information from an anonymous tipoff, according to Bavarian police. After seeing photos of the finding, German police said it is "highly likely" to be the same gate stolen from the entrance to the Dachau camp.
It is yet to be established whether the gate in Norway is authentic.
The theft of the 100-kilogram (220-pound) gate occurred on November 2, 2014, an act that German Chancellor Angela Merkel described as "appalling."
The prosecutor's office in Munich and CID in Fürstenfeldbruck searched for the gate for two years, promising a €10,000 reward (over $10,000) to anyone who provided information that helped to find it.
The camp at Dachau, opened in 1933, only weeks after Adolf Hitler came to power, was the first Nazi concentration camp. Initially it was supposed to be used to detain political prisoners, but later turned into a death camp where more than 41,000 Jews died.
Many inmates were shot dead or gassed to death, while thousands others died of diseases or from harsh slave labor conditions.
This is not the first time an "Arbeit macht frei" sign has been stolen. In 2009, a Swedish man linked to far-right groups stole one from the former Nazi death camp of Auschwitz in Poland.
READ MORE: Nazi 'Arbeit macht frei' sign stolen from Dachau concentration camp
The thief, Anders Hoegstroem, was caught and sentenced to two-and-a-half years in prison.
German authorities had to come up with a replica of the sign, in place of the authentic one, until it was recovered in 2011. A replica has been displayed in the Dachau camp until now as well.
You can share this story on social media: