Radical Islamist infiltrated German federal intel service, planned 'HQ bomb attack' – reports
An Islamist infiltrator has been exposed in the headquarters of the German Federal Office for Protection of the Constitution (BfV) – a domestic intelligence service particularly running antiterrorist operations, German media report, citing security sources.
The information about "a suspected Islamist, [who] was exposed amid the [BfV] staff" was obtained by German dailies Die Welt and Der Siegel from BfV sources. The suspect has been detained and handed over to the Dusseldorf Prosecutor's Office, and is now in custody.
Read more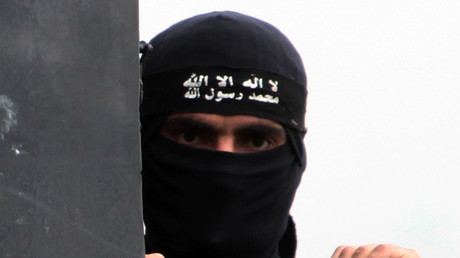 According to the German media, the suspected infiltrator violated official secrecy by disclosing BfV's "confidential data" and was collecting information needed for planning a terrorist attack.
The suspect, who has not been identified due to security reasons, has partly admitted his guilt and told the prosecutors that he planned to infiltrate the BfV to collect all necessary information for carrying out a bomb attack on its headquarters "at the mercy of Allah," Der Spiegel reports.
However, a BfV spokesman told Die Welt that there was no immediate threat to the security service's personnel as the suspect's preparations did not apparently enter an active phase. At the same time, the spokesman stressed that it was still unknown if the suspected acquired any explosives.
The suspect is a German citizen, 51, who earlier worked in a bank and was hired by the BfV in April, Der Spiegel reports. He successfully passed all recruitment procedures and was tasked with monitoring the activities of Islamists in Germany. According to a source in the BfV, the man behaved "inconspicuously" during the recruitment process and professional training period.
READ MORE: Salafist group 'We Love Muhammad' hands out bios of prophet in German cities

However, it was later revealed that, at the same time, he meticulously collected the security service's confidential data concerning the BfV operations and the places where they were carried out. The suspect appeared to have a number of removable media devices filled with secret information.
The suspect then handed this information over to a contact via internet, acting under various aliases. He also made Islamist statements and demonstrated his support for extremist groups. He even discussed his plans to carry out a terrorist attack on the BfV headquarters in an internet chat with other plotters.
At the same time, he rigorously kept secret about his activities as even his family members knew nothing about his Islamist affiliation. He secretly converted to Islam in 2014 and pledged allegiance to a Salafist radical preacher and recruiter, Mohamed Mahmoud, who has joined Islamic State (IS, former ISIS/ISIL) and left Germany to join terrorists in Syria, Der Spiegel reports.
Read more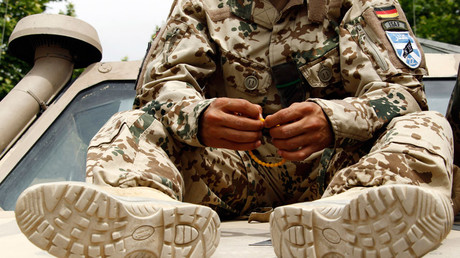 The suspect's internet activities eventually drew attention of another BfV informant, who was also monitoring the activities of Islamists. The informant disguised himself as a Muslim radical and closely monitored the activities of the suspect for four weeks.
In one of the conversations with the BfV informant, the suspect revealed his true identity and admitted that he was a BfV employee. He then offered his "fellow believer" assistance in infiltrating the BfV headquarters and carrying out a terrorist attack against "the infidels,""in the name of Allah." The suspect was subsequently arrested after a tip-off by the informant.
READ MORE: 'Sharia police' didn't break law by trying to impose Muslim rules in German town – court

The incident involving German domestic security service comes just several weeks after as many as 20 Islamist infiltrators were uncovered in Germany's Military Counterintelligence Service, the MAD. There, the infiltrators were particularly interested in advanced weapons and tactical training that could be useful when carrying out future attacks in Germany or abroad.
German Interior Minister Thomas de Maiziere warned in September that there were more than 520 people in Germany capable of committing "unexpected" and potentially "high-profile" terrorist attacks inspired by Islamism, stressing that their number is higher than ever before.
Meanwhile, the BfV warns that the Salafist movement in Germany is rapidly growing in numbers and is now one of the most swiftly growing extremist groups in the republic. According to the security service, as many as 9,200 people belong to this group.