Half of all extremists returning to Germany remain devoted to their cause – security report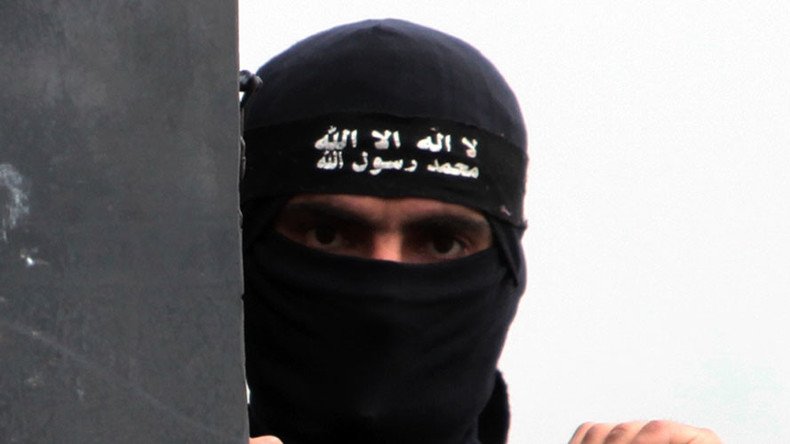 About a half of all extremists who have returned to Germany after fighting for terrorist groups in Syria and Iraq remain committed to radical ideas, Die Welt daily reports, citing a confidential security services report.
About 48 percent of the jihadists that returned to Germany from the Middle East are still loyal to the extremist cause, says a report jointly prepared by the Hessian Information and Competence Centre against Extremism (HKE), the German Federal Criminal Police, and the domestic intelligence service (BfV), according to Die Welt.
The confidential paper seen by Die Welt also says that about 8 percent of those who came back made "a tactically motivated return to recover or to get money and new equipment" for terrorist groups.
Only 9 percent of those who returned were truly disillusioned with extremist ideas, the 61-page report says, adding that up to a fourth of the jihadists cooperated with the German authorities and security services by giving an insight into the activities of Islamists in the Middle East and Germany.
In 22 percent of cases, family members of the returned extremists also worked together with the authorities.
About 850 Islamists have left Germany to join various extremist groups in the Middle East in recent years, Die Welt reports, citing security service data. The latest report tracks the actions of 784 such radicals aged between 13 and 62, who joined Islamic State (IS, formerly ISIS/ISIL), Al-Nusra Front and Junud al-Sham terrorist groups.
According to the paper, 274 jihadists have so far returned to Germany – some 12 percent of whom have been jailed. About one third of the extremists who left Germany to "wage Jihad" are still fighting for terrorists in Syria and Iraq. The rest are either in another country or their whereabouts are unknown.
The report adds that the number of people leaving Germany to join terrorists in the Middle East has significantly decreased in comparison with previous years. Between July 2015 and June 2016, the German authorities registered only 49 people leaving for Middle Eastern conflict zones, while in 2014 up to 100 people were leaving each month.
Although some politicians link this trend to the fading attraction of terrorist groups such as Islamic State, the report warns that it may have resulted from IS now "actively calling" on its supporters "not to travel to join the 'Caliphate' any more but to carry out terrorist acts in their homelands."
Although the total number of jihadists leaving Germany for the Middle East is falling, the proportion of women and underage minors among them is growing, the report states. Women now comprise 21 percent of all German jihadists who left for Syria and Iraq, while the percentage of minors among them amounts to 7 percent.
About 61 percent of the jihadists mentioned in the report were born in Germany, with the rest mostly coming from Turkey, Syria, Russia, or Lebanon. Around 60 percent also had German citizenship, while 27 percent had dual citizenship, mostly German-Turkish, German-Moroccan, or German-Tunisian.
Personal relations, friends play major role in radicalization
The report also analyzed various factors that have led to the radicalization of people in Germany.
According to the paper, friends influenced the decision of 54 percent of German jihadists to join terrorists in Syria and Iraq, while 48 percent of them fell under the influence of radical Salafist mosques and 44 percent were influenced by terrorist propaganda on the internet.
About 27 percent of future jihadists attended 'Islamic seminars' held by extremist recruiters and 24 percent were radicalized through a program involving the free distribution of the Koran launched by Islamist missionary network 'The True Religion'.
Personal contacts play a much more significant role in radicalization than extremist propaganda, the report says, stressing that "radicalization mostly takes place in the real-life social environment."
On November 15, German police conducted a large-scale operation against Islamists that particularly targeted 'The True Religion' network, which has been banned by the German Interior Ministry for violating the constitution and inciting hatred.
The group was widely known for its 'Lies!' (Read!) initiative, which distributed free copies of the Koran containing a radical interpretation of Islam, while calling on Germans to "read the noble [book]." The 'Lies!' activists have reportedly distributed around 3.5 million copies of the Koran in Germany.
At least 140 'Lies!' activists and supporters have already moved to Syria and Iraq to fight alongside the jihadists, according to German Interior Minister Thomas de Maiziere. In total, some 190 mosques, offices, and apartments associated with the group were reportedly searched in 10 federal states in mid-November.
De Maiziere warned back in September that there were more than 520 people in Germany capable of committing "unexpected" and potentially "high-profile" terrorist attacks inspired by Islamism, stressing that their number is higher than ever before.
Germany has been on high terrorism alert following a series of lone-wolf assaults this summer, some of which were claimed by Islamic State. A number of anti-terrorism raids have been carried out across the country since then, in which a number of suspected radicals have been detained. In November alone, a "highly dangerous" terrorist suspect was detained in Berlin and 20 Islamic State infiltrators were exposed in the German Army.
You can share this story on social media: