North Korea declares 3-day mourning for 'close friend and comrade' Fidel Castro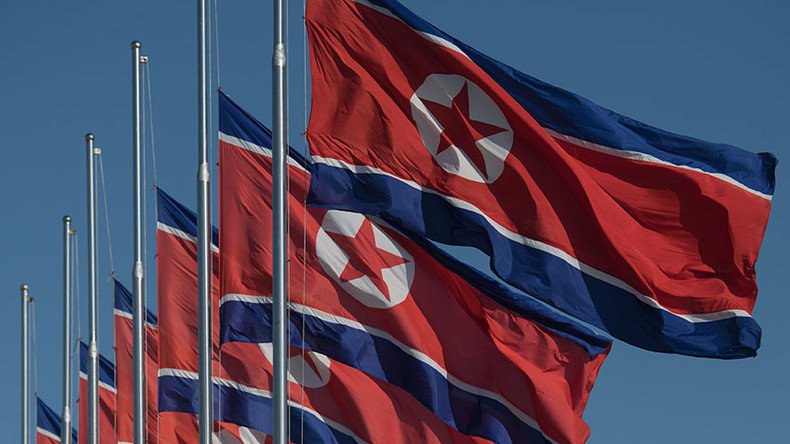 North Korea has declared a three-day mourning period for Fidel Castro, who died on Friday, state media reported, adding that the Cuban leader was the Korean people's "close friend and comrade," who devoted all his life to the prosperity of his country.
The mourning was announced on Monday by Rodong Sinmun, the official newspaper of the Central Committee of the Workers' Party of Korea.
North Korea has "declared a period of mourning for three days from November28 till November 30," the paper said.
Authorities also decided to "hoist flags at half-mast at major organizations and designated places," to pay tribute to the Cuban leader who died on Friday at the age of 90.
Earlier on Sunday, North Korean President Kim Jong-un issued a statement on Castro's death, calling him a "close friend and comrade of the Korean people."
He "made all efforts to strengthen the friendly and cooperative relations between the two parties, governments and peoples of our two countries and extended firm support and encouragement to our efforts for national reunification and just cause with the invariable revolutionary principle and obligation for over half a century," Kim said.
According to Kim, the revolutionary leader devoted all his life "to the prosperity of the country and the happiness of the people."
READ MORE: University of Havana mourns former student and Cuban leader Fidel Castro (VIDEO, PHOTOS)
Cuba has maintained diplomatic relations with North Korea since 1960, with both nations maintaining embassies in the respective capitals. Castro made an official visit in 1986.
In 2015, Cuban Vice President Miguel Diaz-Canel met with Kim Jong-un in Pyongyang on the 55-year anniversary of their diplomatic relations. Also in July of this year, Kim Jong-un received Salvador Valdes Mesa, one of Cuba's six vice presidents.
The tradition of mourning, mostly for North Korean leaders, is widespread in North Korea. The mourning of the leader Kim Il-sung, father of Kim Jong-un, lasted three years, from December 17, 2011 to December 17, 2014. The end of the mourning period was observed by sirens ringing out across the country at noon.
You can share this story on social media: