Turkish hackers targeted Austrian Foreign Ministry's website – reports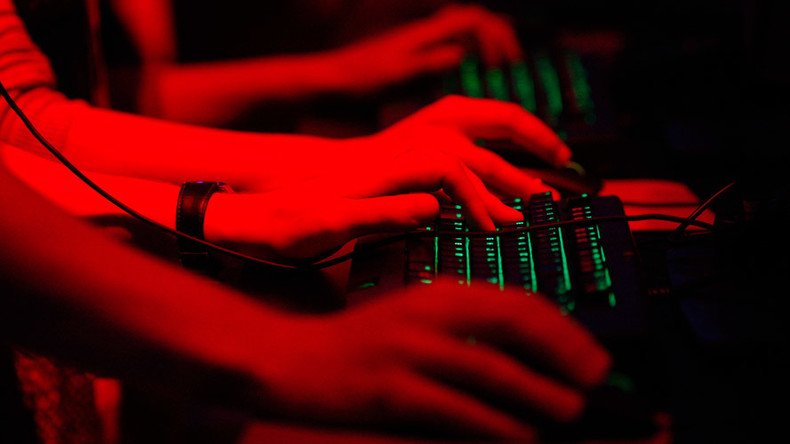 The Austrian Foreign Ministry's website has been subjected to a massive DDoS attack, which was reportedly carried out by a Turkish group of hackers. The attack was allegedly provoked by Austria's tough stance on Turkey.
The DDoS attack took place on Friday evening, when the ministry's site registered "thousands" of online requests that quickly made the web page inaccessible. The site subsequently was offline between 6:30pm and 11:00pm (local time) (5:30pm and 10:00pm GMT) because of the attack, the ministry's spokesman told Austria Press Agency (APA).
A Group of Turkish hackers called Aslan Neferler Tim claimed responsibility for the attack by posting screenshots of the inaccessible website on Facebook and saying that it was retaliation for the Austrian parliament's decision to adopt a motion imposing an arms embargo against Turkey.
"We impose an embargo against the [Austrian Foreign Ministry's] website for a while," the group said in its Facebook post.
The ministry initially denied that the problems with its website were caused by hackers. Ministry spokesman, Thomas Schnoell, dismissed rumors about the attack and claimed that the website provider had some "technical problems."
On Saturday, the ministry admitted that it had fallen victim to a hacking attack "from abroad." The ministry's spokesperson told journalists that the attack was "reportedly" carried out from Turkey, although no specific organization was named.
At the same time, Austrian Foreign Minister Sebastian Kurz condemned the incident and said that Austria "will not allow anyone to intimidate it with such attacks" and "will hold on tight to its stance toward Turkey."
The attack came just a day after the Austrian parliament unanimously adopted a motion calling for a ban on selling arms as well as dual-use products for military or police purposes to Turkey. The move provoked a wave of indignation among Turkish officials.
"We strongly condemn Austria's decision," Turkish Defense Minister Fikri Isik said, as cited by Anadolu news agency. He added that such measures would only "give [Turkey] more serious motivation in developing national and indigenous weapons in Turkey's defense industry."
Austria's decision fell on the same day that the European Parliament voted to approve a non-binding motion urging the EU to halt accession talks with Ankara, which was also welcomed by the Austrian foreign minister.
In response, Turkish President Recep Tayyip Erdogan warned that Turkey could open its borders and allow migrants to flow into Europe if the EU halted membership talks with Ankara.
Under the deal struck between the EU and Ankara in March, Turkey agreed to help stop the flow of refugees across its border and take back migrants rejected for asylum in Europe in exchange for billions in refugee assistance from the EU and accelerated talks on becoming a member of the bloc.
However, relations between the EU and Became strained after the July 15 failed coup against Erdogan followed by a mass crackdown on Turkish opposition figures, as well as teachers, journalists, and civil servants deemed sympathetic to the self-exiled cleric Fethullah Gulen, who Turkey accuses of masterminding the coup attempt.
European politicians repeatedly condemned "disproportionate repressive measures" which "violate basic rights and freedoms protected by the Turkish Constitution."
Erdogan sharply criticized the position of European countries by saying that Europe has no right to dictate what Turkey should do and even accused some European states of "aiding terror."
Relations between Turkey and Austria, a staunch opponent of Turkey's EU membership, have also been tense. In late August, Turkish Foreign Minister Mevlut Cavusoglu called Turkey's ambassador to Austria back "for consultations" and said that "the ground for our bilateral relations and cooperation to continue as normal has disappeared."
Earlier, Austrian Chancellor Christian Kern sharply criticized Turkey and said that Turkey can't be part of the EU. He also called the negotiations on Turkey's EU membership "a fiction."
In response, Cavusoglu labeled Vienna the "capital of radical racism."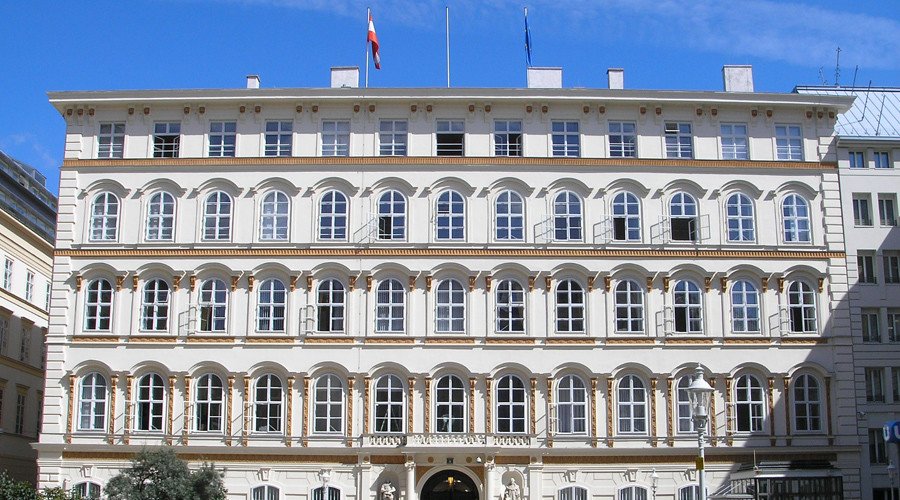 You can share this story on social media: