Norway's highest court refuses to grant Snowden no-extradition guarantees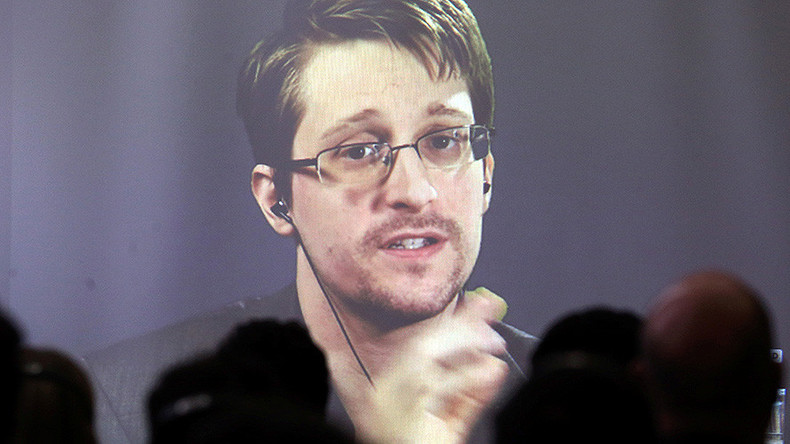 Norway's Supreme Court has rejected Edward Snowden's request for guarantees that he will not be extradited to the US if he enters the country to receive the Ossietzky Prize for outstanding efforts in the field of freedom of expression.
This was the last chance for the 33-year-old whistleblower to appeal for entry to the Scandinavian country without the fear of being persecuted.
An extradition suit filed by NSA whistleblower Edward Snowden's lawyers against the Norwegian government in April has already been rejected by Oslo District court and an appeals court.
Norwegian law firm Schjoedt petitioned the Oslo court on behalf of Snowden back in April to get it "legally established that Norway has no right to extradite Snowden to the US."
The Supreme court on Friday could not be compelled to issue an advance decision on whether or not to extradite Snowden to the United States if he was to head to Norway, Reuters reported.
The American, who has been seeking refuge in Russia, wanted to travel to Norway to receive the Ossietzky Prize, from the local branch of writers' group PEN International, for "outstanding efforts for freedom of expression."
PEN was forced to postpone the award ceremony from November to next June after Norway rejected the original plea.
"We are very disappointed and really regret it," PEN president William Nygaard said following the court's decision, adding that Snowden is likely to receive the award in Russia.
PEN would continue to "do our utmost to highlight the role of whistleblowers," Nygaard added, as quoted by DW.
Previously US authorities indicated an intention to file an extradition request should the former NSA contractor, who exposed extensive US mass surveillance, head to Norway. At home. Snowden is expected to face espionage charges, which could land him up to 30 years in jail.
READ MORE: Fear of terrorism used as 'legislative magic wand' for surveillance, says Snowden (VIDEO)
Snowden, a former NSA contractor became famous in 2013 for leaking classified information. His leaks ultimately led to significant revelations about global mass surveillance programs employed by various governments, particularly the US. Snowden has been living in Russia, where he was granted in 2013.
You can share this story on social media: