Snowden's anti-extradition lawsuit dismissed by Norwegian court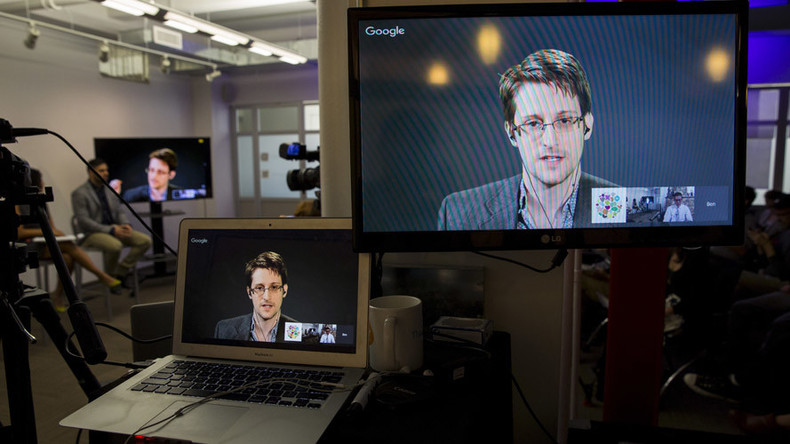 An Oslo court has dismissed an extradition suit filed by NSA whistleblower Edward Snowden's lawyers against the Norwegian government.
Snowden's lawsuit was filed in April to ensure that he could travel to Norway to accept the Ossietzky Award, presented annually in recognition of the defense of free speech, without fear of extradition to the US.
The US authorities have already indicated their intention to make an extradition request should the former NSA analyst, who exposed the extensive US mass surveillance programme, PRISM, come to Norway, so he can face espionage charges.
Oslo district court confirmed Monday that it was dismissing the suit. Snowden was also ordered to pay 7,000 Norwegian crowns ($823.64) to the government to cover legal expenses as part of the verdict, according to Reuters.
The court said that the country's extradition laws only apply to people already living there and the justice ministry would not make a decision to extradite someone living in a different country.
Snowden is due to travel to Norway in November to accept the Norwegian PEN's Ossietsky freedom of speech award, an accolade awarded for "outstanding contributions to freedom of expression."
The Norwegian branch of PEN International, a worldwide association which supports writers and freedom of expression, supported Snowden in the suit and have been working to ensure the whistleblower can accept the award in person.
The Norwegian law firm Schjoedt petitioned the Oslo court on behalf of Snowden and Norwegian PEN to "get legally established that Norway has no right to extradite Snowden to the US."
Responding to the court's ruling William Nygaard, head of Norwegian PEN said in a statement that "if Edward Snowden gets extradited, this would be a political and legal defeat that will arouse international attention."
PEN International also condemned the Norwegian government's attempt to block the suit when the Ministry of Justice and Public Security sought to dismiss the case on May 18.
"The fact that the State, on formal grounds, is attempting to avoid a judicial review of the Extradition Act and secure Edward Snowden's safe passage to Norway, confirms the importance of the case from a freedom of expression point of view. The outcome could lead to the gagging of a historically important free voice," PEN said in a statement.
The decision is expected to be appealed by Snowden's legal team within days, according to Reuters.
Snowden has been living in Russia, where he was granted asylum, since 2013. His lawyers have announced their intent to seek a presidential pardon from President Barack Obama in a bid to end his time in exile.