Irish court to rule next month on release of $105mn frozen Khodorkovsky funds
An Irish court will rule next month on an application from former Russian oligarch Mikhail Khodorkovsky to release €100 million ($105mn) of his funds that were frozen by the Irish courts after a request by Irish fraud investigators in 2011.
The Irish state has renewed its freezing of the assets every 28 days for the past five-and-a-half years.
Hearings began Monday at a sitting of the Dublin District Court before Judge Timothy Lucey. Submissions were made from Senior Counsel for Khodorkovsky, Remy Farrell, and Senior Counsel for the Garda Bureau of Fraud Investigation, Michael McDowell.
Addressing the court on Thursday, McDowell provided details from a police officer involved in an ongoing investigation into Khodorkovsky, his business partner Platon Lebedev and the corporate entities associated with them.
McDowell argued that under the relevant legislation, the onus is on Khodorkovsky to show that either there is no police investigation taking place or no reasonable grounds to suspect money laundering in relation to the funds in order to lift the freeze.
He told the court that the legislation "does not provide a mechanism whereby this court can say this has gone on long enough," to which the judge responded: "The court is utterly confined to two very narrow options, apparently."
At one point the judge told McDowell that the situation was "a little bit double-edged" in that a person is required to provide information in order to unfreeze their funds, but that this information is then used to see if it amounts to a crime. "You can see why people might be slow in furnishing information," Judge Lucey said.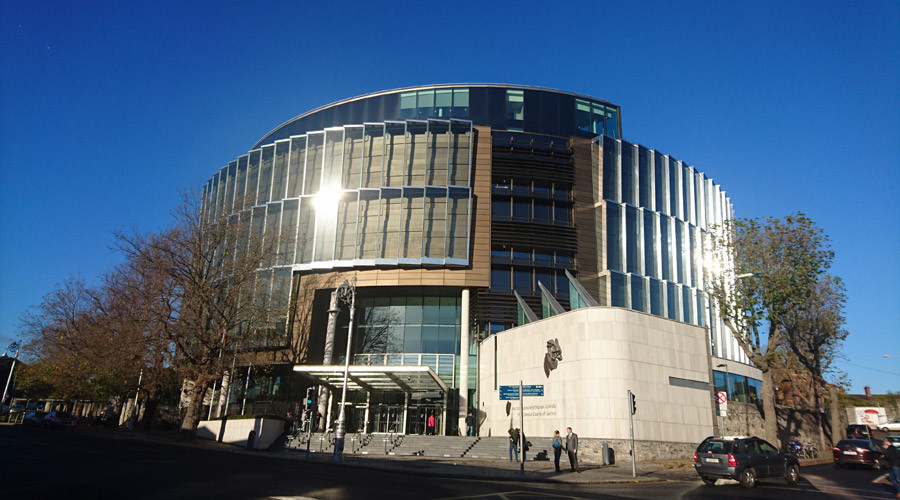 Khodorkovsky's senior counsel has argued that the freezing of his funds by Irish authorities came on the back of a Russian conviction which was internationally condemned as politically motivated, and he suggested that gardai had cast the Irish state in the role of "Putin's lapdog".
Read more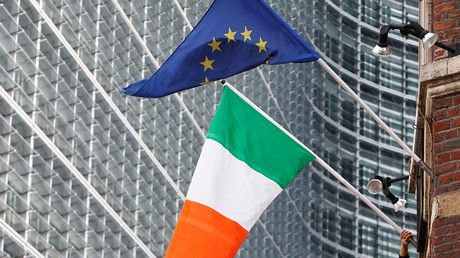 Responding to a statement that Irish investigators spent four days in Moscow as part of their inquiry, Farrell said, "I'm sure the Muscovite police must have been delighted, finally another police force is taking interest in Khodorkovsky."
"I think the court can be reasonably satisfied that there is an investigation taking place," McDowell told the court, adding that the idea "the gardai is doing Putin's work is wholly misconceived."
It was confirmed in court Wednesday that no file had been sent to the Director of Public Prosecutions in relation to the Khodorkovsky investigation. McDowell added Thursday that a file would be put forward when the investigation was finished and the DPP's decision on whether to prosecute would be the end of the matter.
The possibility of Khodorkovsky standing trial in Ireland if a prosecution is pursued was also discussed in court on Thursday.
Judge Lucey asked if Khodorkovsky would have to be extradited from the UK if he was to stand trial, to which McDowell replied, yes, but that he may choose to travel voluntarily as he would be afforded the rights of all accused persons in Ireland.
Farrell also said that even after four days of hearings, the court still hasn't been told what criminal conduct is being investigated, apart from the Russian conviction.
The court concluded hearings on Thursday and the judge indicated he will present his decision in the matter on December 7 or 8.
Srdja Trifkovic, foreign affairs editor for "Chronicles" magazine said that eventually the Irish Judge will release the funds, yielding to pressure from EU members states, who might argue that the issue is politically charged.
"Ireland will be under intense pressure from other EU countries as well as from the United States to treat the whole case against Khodorkovsky as primarily political rather than legal. And I would be pleasantly surprised if they were to stick to their guns."
If Khodorkovsky was a "Putin loyalist", Trifkovic says,"there is no doubt in my mind that the funds would not have been released."
"He is a crook and we know that he is because on the basis of two previous convictions, there is little reasonable doubt to that fact," Trifkovic said. "However in the Western world, perfectly cogent, legal and political arguments are hidden behind the smoke screen of Russophobic propaganda."