Dublin offers home to EU bank regulator after Brexit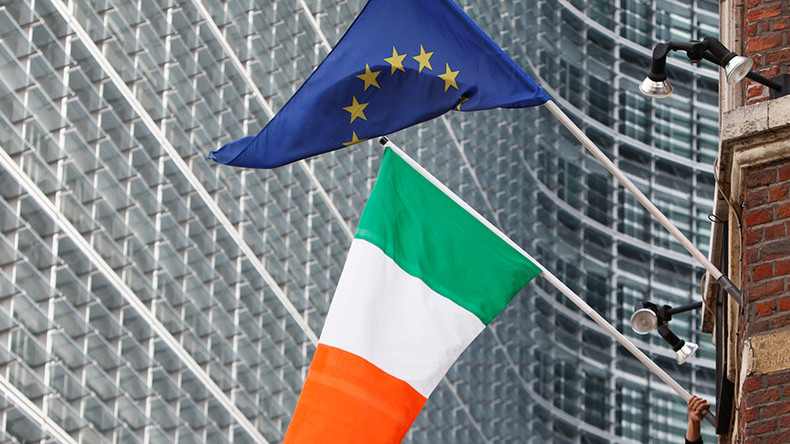 Ireland has joined the race to lure the London-based European Banking Authority (EBA) in the wake of the Brexit referendum, the country's department of finance announced on Tuesday.
The EBA will have to leave for another EU country once Britain quits the bloc.
"Ireland has a significant financial services sector, efficient transport links to other European capitals, and the capacity to absorb the European Banking Authority's re-location to Ireland," said Irish Finance Minister Michael Noonan.
Established in 2011 in the wake of the European banking crisis, the regulator provides harmonizing and integrating banking supervision across the EU. The EBA is responsible for regulatory policy, risk assessment, as well as consumer protection and financial innovation.
In the Brexit aftermath, Dublin also set its sights on seducing another EU institution located in London - the European Medicines Agency (EMA).
"A move to Ireland's English-speaking capital would minimize disruption to EMA work, as well as to staff and families. The Irish medicines regulator is in a strong position to support the EMA; this would ensure continued protection of EU citizens and reassure the industries which it regulates," said Ireland's Health Minister Simon Harris.
The Irish government plans to prepare a formal application by early 2017.
The EMA, which began operating in 1995, is in charge of the EU's scientific evaluation, supervision and safety monitoring of medicines. The regulator is meant to protect public and animal health across the bloc, as well as European Economic Area countries.
"Ireland has a positive track record with hosting international organizations and has proven to be an attractive location for international staff of these international organizations," according to the Irish finance department.