12 market-goers killed by Saudi-led airstrike in Yemen – local residents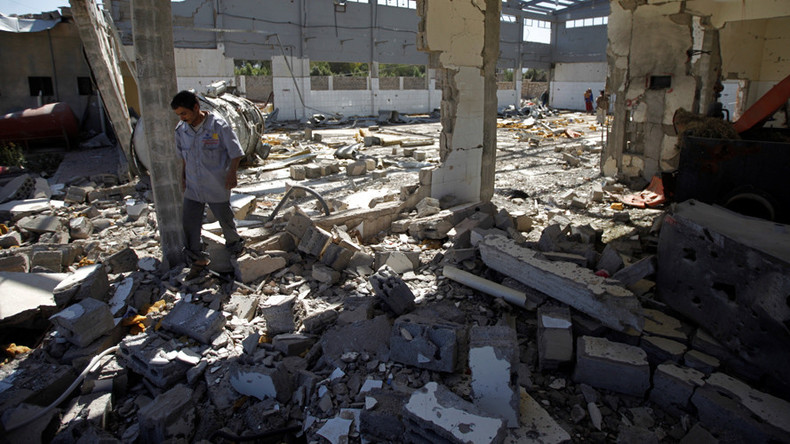 Twelve civilians were killed after they were hit by a Saudi-led airstrike while riding in a pick-up truck in northwest Yemen, according to residents cited by Reuters.
The passengers were reportedly heading to a local market in the Hiran area of northwest Hajja province on Wednesday when they were struck. The area is controlled by the Houthi movement.
A spokesman for the Saudi-led coalition declined to respond to Reuters' request for comment. In the past, the coalition has maintained that it does not target civilians, despite numerous accusations and reports to the contrary.
Read more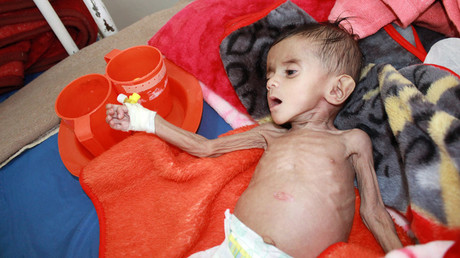 The new deaths come less than two months after 135 civilians were killed by an alleged Saudi-led airstrike at a wedding in the southwestern village of Al-Wahijah, in an attack that the Saudi-led coalition denied.
In March, an apparent airstrike by the coalition hit a market in Yemen's Hajja province, killing 41 civilians and injuring 75 others.
A report released by the Yemen Data Project in September concluded that one-third of Saudi strikes hit hospitals, schools, and other civilian targets across the country. However, Saudi Foreign Minister Adel al-Jubeir told the Guardian at the time that those figures were "vastly exaggerated," and blamed Houthi fighters for turning civilian buildings into "command control centers" and "weapons depots."
The UN also announced in August that airstrikes carried out by the Saudi-led coalition are responsible for the majority of civilians killed in the country's conflict, and called for an international to investigation to take place.
Tensions in Yemen escalated when Shia President Ali Abdullah Saleh was deposed in 2012 and his Houthi supporters – aided by Iran – eventually seized the capital city, Sanaa, in 2014 before advancing to the south, seizing large swaths of the country and sending new President Abdrabbuh Mansour Hadi into exile in Saudi Arabia.
In March 2015, the Saudi-led coalition responded with airstrikes in order to stop Houthi advances and reinstate Hadi to power, and later launched a ground operation.
Up to 10,000 people have so far been killed since the fighting began, including 3,800 civilians, according to UN estimates.