Samsung & pension fund offices raided in high profile S. Korea corruption probe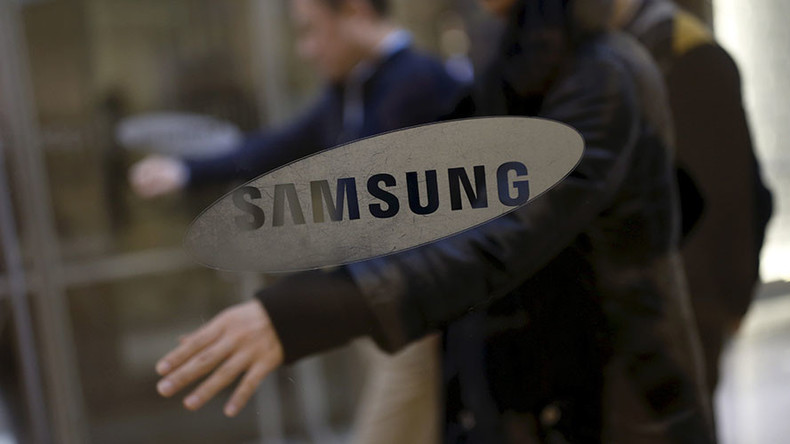 South Korean prosecutors have raided the offices of Samsung Group and the National Pension Service (NPS), as part of a widening investigation into Choi Soon-sil, a woman charged with embezzlement and influencing the decisions of President Park Geun-hye.
Prosecutors are working on the assumption that the Korean President might have pressured the pension fund, the third-largest in the world, to back Samsung's merger plan last year, in return for favors given to her close friend Choi Soon-sil.
The fund backed Cheil Industries Inc.'s $8 billion deal bid to merge Samsung C&T Corp. The NPS, which held an 11.6 percent stake in Samsung C&T Corp., and a five percent stake in Cheil Industries Inc., played a key role in the merger.
Investigating the merger, the prosecution announced that it raided the offices of NPS and the Samsung group on Wednesday.
In the raid, authorities managed to seize computer hard drives, cell phones, and related documents at the NPS headquarters in Jeonju, and its branch office in southern Seoul, Yonhap reported. Prosecutors also conducted four searches at Samsung Group, including a raid on the department.
On Sunday, prosecutors formally charged Park's longtime friend Choi Soon-sil on suspicion of interfering with state affairs believing she bullied companies into giving millions of dollars to foundations and businesses she controlled.
Samsung's NPS case is just one of such deals the authorities suspect the aide to have been involved in.
Furthermore, Korean prosecutors said they believe that it is possible President Park Geun-hye conspired in criminal activities carried out by her aids.
The prosecution said it would continue to try to question President Park.
Based on the evidence, "the president was involved as a conspirator in a considerable part of the criminal activities by suspects Choi Soon-sil, Ahn Jong-beom and Jung Ho-sung," said Lee Young-ryeol, chief prosecutor of the Seoul Central District Prosecutors' Office.
READ MORE: Thousands take to streets in S. Korea as corruption scandal involving president deepens (VIDEO)
He was referring to two presidential aides who were also charged on Sunday for allegedly helping Choi.Wednesday's raids follow a series of the ongoing demonstration calling for Park's resignation. Hundreds of thousands of people took to the streets of Seoul on Saturday for the fourth straight weekend of protests against Park, in the biggest public rallies the country has seen since the 1980s.
You can share this story on social media: