Thousands take to streets in S. Korea as corruption scandal involving president deepens (VIDEO)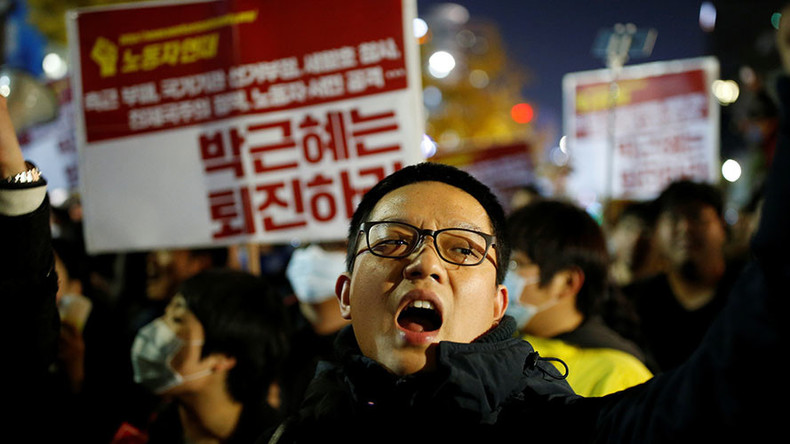 Mass protests involving up to 30,000 people have been reported in the South Korean capital of Seoul. The crowds are demanding the resignation of President Park Geun-hye, who is believed to have let a friend illegally interfere in state affairs.
Up to 30,000 people marched through Seoul on Saturday, Reuters reported, citing organizers who include a number of South Korean left-leaning civic groups. Official estimates are less, with police reporting some 8,000 protesters.
The demonstrators have been angered by a corruption scandal unfolding in South Korea recently which involves its first female president, Park Geun-hye.
After marching through central Seoul, crowds gathered by the presidential Blue House and attempted to push through security cordons, Reuters reported. They were confronted by police in riot gear.
Protesters demanded a proper investigation of Park's alleged mishandling of her presidential tenure, in particular private counsel from the state leader's long-time friend, Choi Soon-sil. Calls for the president to step down before her five-year term ends next year have also been put forward.
An investigation was launched in South Korea after local journalists discovered files containing a number of the president's speeches allegedly edited by Choi, who holds no government job. Prosecutors are also looking into a number of foundations set up by Choi, which allegedly exploited her ties to the president, and from which she is believed to have benefited to the tune of millions of dollars, Yonhap news agency reported.
"It's actually a system where Choi tells the president to do things this way or that way. There aren't any issues where the president can decide on her own," South Korean daily the Hankyoreh cited Lee Sung-han, a close Choi associate, as saying. The media have already dubbed Choi Park's "Rasputin."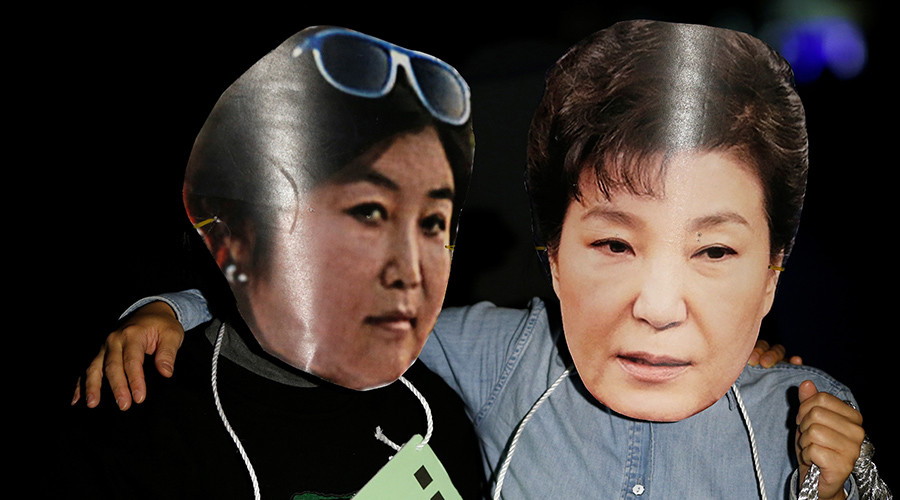 Earlier this week, Park admitted that she had let her decades-long friend and daughter of a late South Korean religious cult leader edit her speeches. Park apologized to the nation in a televised address, but her public support is at an all-time low, Reuters reported, citing an opinion poll that shows more than 40 percent of respondents want their president to resign or be impeached.
Park's office said on Friday she would reshuffle personnel in the near future, adding that some senior secretaries have already been ordered to resign. The office also said it was cooperating with the prosecutors' investigation.
A new mass anti-government protest is scheduled for November 12, RIA Novosti reported.