'New right' views gain popularity in German society – research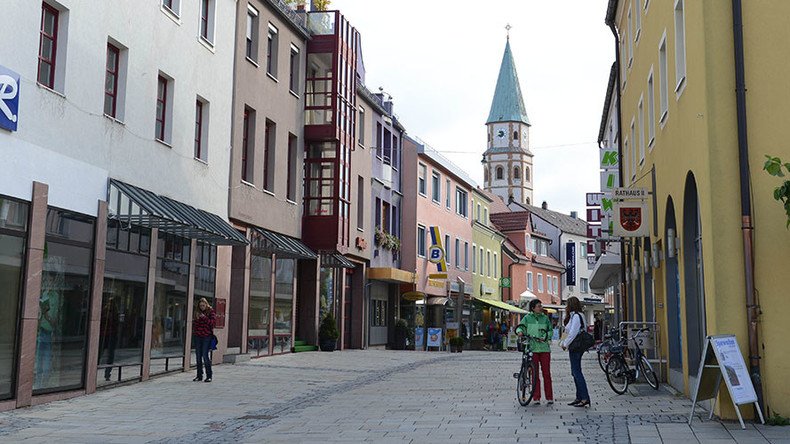 Negative attitudes towards minorities among Germans have subsided, with more than half supporting Merkel's "open door" refugee policy. However, generally Germans have shown a stronger inclination towards "new right" ideas. More than a quarter say they do not stand for freedom of speech, a study shows.
Negative attitudes towards racial minority groups and/or homosexuals have decreased, a Friedrich-Ebert-Stiftung (FES) study published on Monday showed.
More than one quarter of those who took part in the research said that "the ruling parties are lying to people" as well as "it's not possible to freely express your opinion in Germany without making somebody angry," according to a FES press statement.
At the same time 29 percent said that "it's time to show more resistance to modern-day politics." This provides an insight into ideas labeled "new right" – an ethno-nationalist ideology styled using terms such as "identity" and "resistance".
This way of thinking is said to be mostly supported by those standing for right wing, populist parties. The report said that 84 of people openly voting for far-right party AFD shared these positions.
Nearly 40 percent of those who took part in the research believe that German society is being undermined by Muslims. However, attitudes towards refugees entering Germany have, however, changed for the better, it showed.
More than a half of respondents (56 percent) said they supported German Chancellor Angela Merkel's open-door policy and 24 percent "partly" agree that turning in people from conflict zones is good for the society. Only 20 percent took the opposite stance.
Just a small proportion of Germans (seven percent) said they felt threatened financially and feared that living standards could eventually go down.
Still, 39 percent said they were skeptical of newcomers to Germany from abroad.
Generally, less than 10 percent of Germans interviewed classified themselves as racist, 10 percent as homophobic, nine percent as sexist, six percent as anti-Semitic.Germans are traditionally negative towards unemployed people who were condemned by almost 49 percent of respondents.
The study discovered that there was significant difference between east and west German respondents. Xenophobia, hostility toward Muslims, Sinti and Roma, asylum seekers and homeless people are significantly more common in the east.Recently another study conducted by Germany's Federal Office for Migration and Refugees (BAMF) along with the Institute for Employment Research (IAB) found that refugees in Germany demonstrated a deeper devotion towards democratic values. Ninety-six percent of 2,349 refugees aged 18 and older taking part in the poll said that democracy is the best system of government.
You can share this story on social media: